Sweet and sour eats in Tri-Valley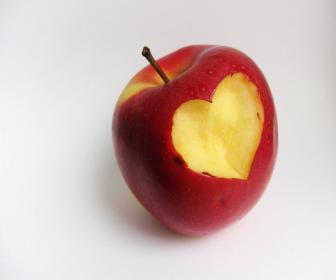 Hang on for a minute...we're trying to find some more stories you might like.
The Cheesecake Factory
1350 Stoneridge Mall Road, Pleasanton
With its giant-sized portions of everything on the menu,  The Cheesecake Factory is one of area high school students favorite restaurants.
Some of my favorite dishes are the fettuccini with chicken and sun dried tomatoes, simply grilled salmon and the endive pecan salad.  I always feel really satisfied after eating there, even though I realize it isn't the healthiest restaurant in the world.  But all of the food is so good!
Some of the food can get pretty high up in calories.  For example, the beef ribs are 2,330 calories per serving and the pasta carbonara has 2,290 calories.
Those looking to eat on the healthier side can turn to the restaurants great selection of salads and small dishes, all less than 200 calories.  I give The Cheescake Factory 2 of 4 Grizzly paws.
Sweet Tomatoes
4501 Hopyard Rd, Pleasanton
Sweet Tomatoes is a great place to satisfy any cravings. The restaurant has a wide selection of food from salad to pizza and is vegetarian friendly.
When entering Sweet Tomatoes, customers are encountered with a huge salad bar.  There is so much to choose from one can't help but go crazy.  I really enjoy how everything is fresh, ready to go and self serve. Plus, everything is under 1,000 calories.
Those interested in Sweet Tomatoes' nutrition guide can log on to its website. I've found this very useful when I go out to eat here when I want to stay under a certain numnber of calories.  My favorite thing to eat here is salad and super cheesy macaroni.  The choice of making the salad how I want it to be makes it that much more enjoyable.  Both of these selections are under 200 calories.  When its time for dessert, go for the frozen yogurt machine, which features chocolate and vanilla, as well as sprinkles or fresh fruit toppings. It's really yummy.  What I don't like about Sweet Tomatoes is that it can get messy. Sometimes the condiments in the salad bar are out of place and scattered around.  But all in all it's a great place to eat. I give it 3 of 4 Grizzly paws.
Vitality-Bowls
21 Market Place, San Ramon
Vitality Bowl is one of the healthiest restaurants in San Ramon and a growing trend.  Virtually everything on the menu offers great, healthy alternatives to the normal everyday meal. From soups, salads and paninis to the signature acai bowls, one can't go wrong.
All the bowls have a thick fruit smoothie type mixture on the bottom, topped with fruit honey and granola.  Need extra energy?  Vitality's energy bowl will help with that.  Or feeling like a sweet treat? The dessert bowl or a frozen banana are great options.  They are super sweet with just the right amount of sugar needed after a meal.  Vitality is organic, gluten free, and low fat.
Each bowl can help one get on the right track to losing weight, having more energy, and feeling better. Every time I've gone to Vitality, I've loved it.  My favorite thing to get there is the small Tropical bowl with a turkey panini, but there isn't anything I don't like.  All of the food is so delicious and makes me feel good after eating it, unlike that food baby feeling you get after any other meal. I give it 4 of 4 Grizzly paws.
McDonald's
2481 San Ramon Valley Blvd, San Ramon
One of the largest, most common global fast food chains in the world,   McDonald's offers a wide menu of food items from which to choose.  That's what makes it so convenient.  The service may be fast and the food might appeal to some tastes, but is it the best choice?
The calorie rate ranges from 20-1,500 calories per item  The worst meal is the Big Breakfast with hotcakes at 1,500 calories.  The meal also includes sausages eggs and hashbrowns.
The healthiest dish is a tie between the side salad and the premium Caesar Salad at 45 calories There are other convenient places to eat that are healtier.  Plus, after eating here one doesn't get that yucky feeling afterward.  I know I do.
Even when trying to eat healthy at McDonald's, the choices are very limited once looking beyond salads.   But when on the run and you need something quick, this is the place to go.  I personally don't like eating here, but when running I'm running late or I'm starving, I can't help but pick up some fries.  I give it 1.5 of 4 Grizzly paws.