Fall sports finishing on strong note
Hang on for a minute...we're trying to find some more stories you might like.
Senior Maggie Laskovics skies high to spike a shot in the varsity volleyball team's win over Irvington in the first round of the NCS playoffs. No. 4 seeded Cal traveled to top seed San Ramon Valley Wednesday night for the semifinals. Results were not available before The Californian wentto press.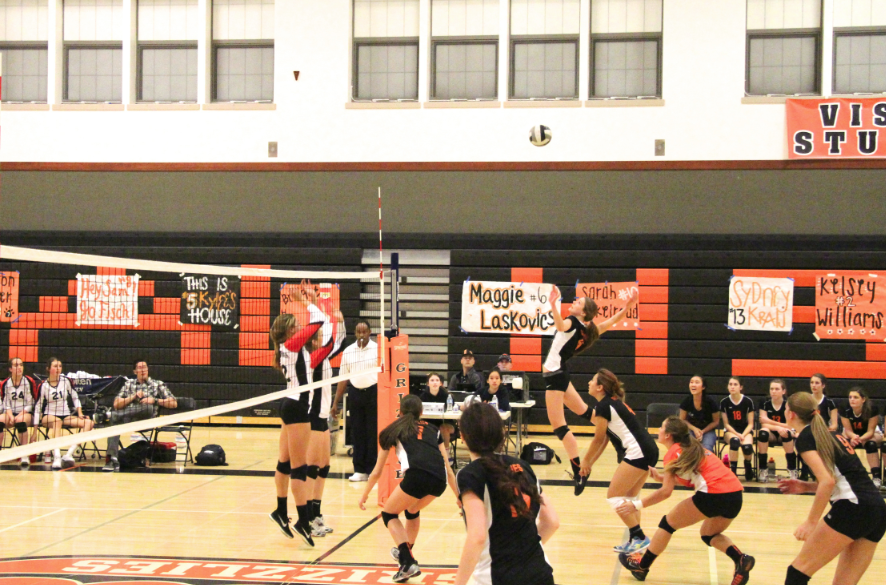 Varsity tennis singles player Mia Nakajima returns a shot during Cal's match against Amador. The doubles team of  senior Jessica Ma and freshman Ana Maria Stonescu shut out a Livermore team in the first round of NCS before losing 6-3, 6-3 to San Ramon Valley's top-seeded and undefeated doubles team in the semifinals.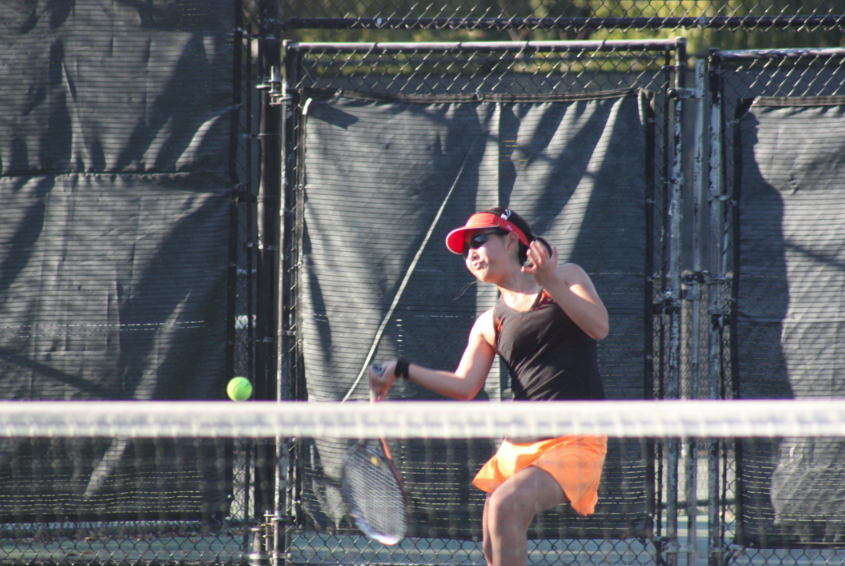 Senior running back CJ Cornwell (5) celebrates with fellow running back junior Brandon Aninipot (4) after a touchdow during Cal's 37-12 win over Dougherty Valley on Nov.15.
Senior Blake Bierwith and sophomore Justin Locklear each scored two touchdowns in the game.