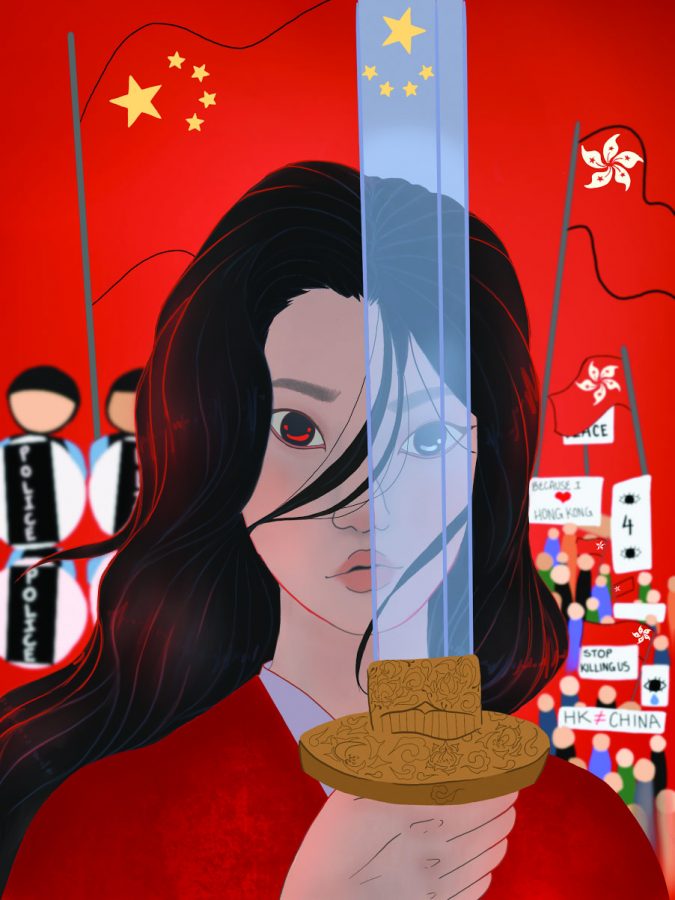 Isabelle Coburn
Controversy after controversy has been challenging the making of the live-action take of Disney's "Mulan".
Already, Disney has decided to withdraw talking dragons and the much-loved musical aspect for cultural respect in the live action movie. Disney has been getting "down to business", making sure that the movie will turn out as authentic and as respectful to Chinese culture as possible.
Now, Disney may have a new controversy to face.
The actress starring as Mulan, Crystal Liu Yifei, proclaimed her support for the Hong Kong police on her Weibo account (a Chinese version of Twitter) back in August.
In contrast to the character Mulan, who is remembered as a war heroine who fought to drive foreigners out of her home, Liu is now publicly supporting the police force of Hong Kong, who is defending the Chinese government.
"I support the Hong Kong police. You can all attack me now," Liu wrote in a post. "What a shame for Hong Kong."
Now, with the ongoing protests throughout Hong Kong since June, police brutality has been a huge issue. It's no wonder why #Boycottmulan has been trending since then.
Not only has Liu been showing her support for the Chinese government, Jackie Chan, a famous actor, martial artist, and film director from Hong Kong, also tweeted in Mandarin, "I feel the pride of being Chinese everywhere. The five-starred red flag is respected everywhere."
What's happening in Hong Kong that is making people run amok? The Chinese government has disregarded Hong Kong's Basic Law, that has been protecting the rights and freedoms of the residents of Hong Kong for the duration of 50 years beginning back when it was decolonized.
In turn, the people have retaliated with five specific demands from China: withdraw the bill on Hong Kong; have leader Carrie Lam step down from her position; release arrested protesters; greater democratic freedoms; and an inquiry into Hong Kong's police brutality.
The Chinese government is taking over Hong Kong's government and economic systems, creating huge, bloody, and intense uproars among locals. Thousands of people have been flooding subways, roads, and airports in protest of the situation.
Violent protesters have been using physical force against police officers and throwing bricks into buildings and windows.
"If they don't use violence, we don't use force," a senior Hong Kong police officer told CNN.
Police have been using tear gas, water cannons, and pepper spray on particularly violent crowds of protesters. One woman was even shot in the eye by a police officer, which caused a huge backlash from other protesters.
According to the South China Morning Post, around 1.7 million attendees peacefully protested at an anti-government rally on Aug. 18. This equates to almost a quarter of Hong Kong's population.
The fight for Hong Kong's democracy is still going strong. Protesters are even occupying the Hong Kong International Airport, one of "the world's most important transportation hubs,'' according to the New York Times. This occupation has lead to the cancellation of the majority of flights at the airport, taking a huge toll on the country's economy.
But the people of Hong Kong seem to have no plans of backing down and surrendering anytime soon. They are determined to get their democratic freedoms from the Chinese government.
You could say that their protests have made a Mulan out of all of them.