Teams have postseason in their sights
Hard work, dedication, and leadership perfectly represents the Cal High women's volleyball team.
This combination is paying off for the Grizzlies, ranked fourth in the North Coast Section and heading into the home stretch of their regular season.
Cal has had a dominant year to date, boasting a 25-2 record, 11-1 in the EBAL.
The team has lost just twice so far, 3-2 to Foothill on Sept. 10, and  2-1 to Campolindo on  Sept. 21.
Cal won its most recent game, a 3-0 victory over Dublin last Thursday to run its recent win streak to seven.
Results of their game against Granada on Tuesday were not available before The Californian went to press. The Grizzlies have six more matches this season, including a rematch today at Foothill. The game starts at 6 p.m.
The regular season wraps up on Oct. 24 at Carondelet, and then the Grizzlies look to make another deep playoff run.
Cal recorded its biggest win of the season on Sept. 19, a 3-2 victory over rival Monte Vista. The teams have a rematch at Cal on Oct. 22.
Another big victory for the Grizzlies was against their other rivals, San Ramon. The Grizzlies defeated the Wolves 3-1 on Aug. 29 with the help of freshman Natalie Peete, who earned the team's Player of the Month for August.
The team and local media had high expectations for themselves heading into the season
According to Sports Stars magazine, shining star hitter senior Sofia Aguilera, who totaled 348 kills and 270 digs last  season, was mentioned as one of the top NorCal players to watch this year.
"[It's] pretty big, wasn't expected and it feels cool to be acknowledged." Aguilera said.
Sharing the spotlight with her is senior Sadie Peete, another hitter who led the team last season with 437 kills. She was mentioned as one of the top NorCal players to watch as well, while  Cal was also one of the top 20 teams to watch this season.
Cal has maintained its fourth place ranking in NCS  behind Campolindo (third), Monte Vista  (second), and  Marin Catholic (first).   
The team is led by newly appointed captains such as sophomore Payton Lee, who has taken on a big role after starring for the Grizzlies' varsity squad last year as a freshman.
Her creative play and leadership on the court lift her teammates level of play up to the best it can be.
"Payton is a great leader and she really holds us together, and she's a great example off and on the court," senior captain Juliana Bronzini said.
The players share a strong bond, and it shows with their performance on the court.
"The play is shared equally and everyone plays a major role on the team," Lee said. "We've been playing really well and we stay focused and optimistic. Having new experience and building new relationships and finishing well in league."
The players on the team have all been looking forward to getting back on the court for the new season.
There are high hopes for the Grizzlies this year, as they try to replicate their success last season, when Cal went 25-4 and reached the NCS playoffs.
The Grizzlies are pushing forward to another playoff appearance, and are ready to bring home the championship.
About the Contributors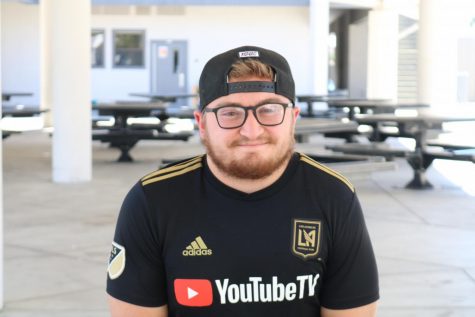 Greg Warrington, Staff Writer
Greg Warrington is a first time reporter for the Californian Newspaper here at Cal High. He is a Senior this year at Cal. He also is the team manager for...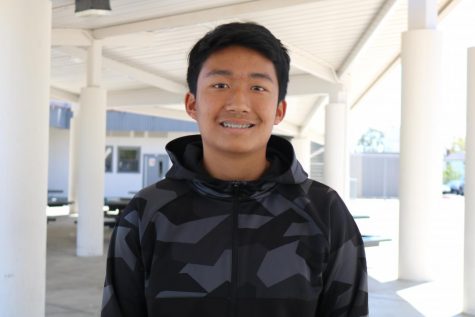 Anthony Austria, Photographer
Anthony Austria is a sophomore and is serving as a photographer for the Californian. Besides photography, he enjoys biking around town with his friends...