Monte Vista boasts a strong balance of academics, athletics
School has top-ranked speech and debate, fine arts programs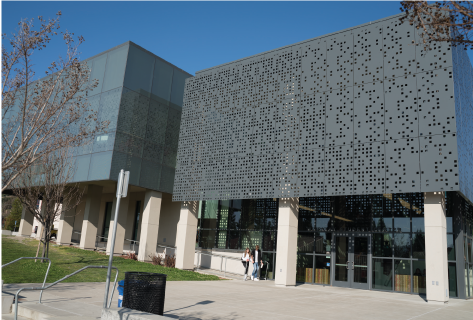 EDITOR'S NOTE: The Californian is profiling the San Ramon Valley Unified School District's four high schools after a series of stories earlier this year that focused on the drastic increase in intra-district transfers over the last few years.
California, Dougherty Valley, Monte Vista and San Ramon Valley high schools all feature different programs and cultures that could appeal to different students and encourage them to stay or transfer schools. The Californian is featuring each school on a different day this week. 
Today: Monte Vista High School
Opened: 1965
Principal: Kevin Ahern
Mascot: Mustangs
2010-11 Enrollment: 2,200
2019-20 Enrollment: 2,448
State ranking: 126
National ranking: 825
AP Classes offered: 29

Monte Vista became the school district's second high school when in opened in 1965 in north Danville near Alamo.
Fifty five years later, the home of the Mustangs has grown bigger than its crosstown rival San Ramon Valley and has developed its own identity as a school that balances strong academics, athletics and school spirit.
"I feel like there is something for everyone," Monte Vista senior Vandita Sethuraman said. "The overall excellence [at Monte Vista] goes to show that people can come to Monte Vista and be confident that they will find something on campus to be passionate about."
Despite being the San Ramon Valley Unified School District's second smallest high school, Monte Vista offers many classes that are not taught at other San Ramon Valley Unified high schools, such as expository writing, madrigal singing, architectural design, geospatial science, and badminton. The school also offers the district's only forensic science pathway.
Monte Vista students also enjoy unique world language classes such as Japanese and American Sign Language.
"We have a Japanese class right now, and they'll be traveling to Japan this summer," counselor Christina Byers said before the coronavirus pandemic closed all California public schools and cancelled all district field trips. "Our ASL program goes to San Francisco [to practice]. They have to communicate at a particular place only in ASL and practice their conversational skills."
The Mustangs also run a highly competitive speech and debate program, which is ranked among the top 10 in the state. Competitors participate in events such as parliamentary debate, extemporaneous speech, and Lincoln Douglas debate. Since 1980, Monte Vista speakers have accumulated 36 state titles and six national titles," according to the Monte Vista website.
This robust program has more than 100 members and is a seminal aspect of the school. Monte Vista even hosts summer programs for middle school students interested in debate.
Fine arts programs such as choir and band also have consistently performed and excelled locally and beyond.
"The choir program at MV is one of the strongest in the region," Sethuraman said. "In the past few years, our choir has performed at Carnegie Hall and consistently won first and second place prizes at the Golden State Choir competition. [Everyone in choir has] a common goal of enjoying music."
Monte Vista senior Storey McDonald also noted a healthy spirit of collaboration within the arts program. 
"Recently, Monte Vista performed the musical 'Big Fish', and it was a huge accomplishment because drama, choir, band, and orchestra all worked together to accomplish one goal," McDonald. said. "It was a big success."
Monte Vista also has a strong athletics program and is well known for its women's soccer and football teams. The women women's soccer was ranked 4th in the state this season after winning the NCS Division I title. It was the Mustangs fourth championship in the last nine seasons. 
The Mustangs football program won the 2016 NCS Division I title and has produced countless Division I players, several of whom who have gone on to play in the NFL. The women's swim team won the 2019 NCS championship, and the men's basketball team won the 2014 CIF state championship.
Famous alumni from Monte Vista include Olympic gold medalist water polo players Jessica and Maggie Steffens, Super Bowl champion tight end Zack Ertz, Golden State Warriors general manager Bob Myers, actress Christy Turlington, and US Congressman Adam Schiff.
Of course, Monte Vista is no exception to the influx of San Ramon Valley residents, as some classes are held in portable classrooms. The school has an average class size of 30 students, according to Monte Vista's School Accountability Report Card. Nearly 99% of students find themselves graduating in four years. 
The school has been renovated and expanded since its inception in 1965. The campus now houses 17 buildings, including the beautiful new Workday Student Center, which was built in 2013. 
"The Student Center is super popular," Monte Vista junior Joshua Ye said. "People eat lunch, hang out after school, and do homework in there all the time."
The programs, facilities, and athletics at Monte Vista combine to create a school culture that many students feel is welcoming and inclusive of a variety of interests.
About the Contributor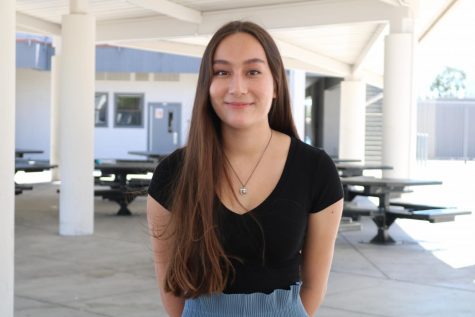 Liann Bielicki, Staff Writer
Liann Bielicki is a senior and first year reporter for the Californian. Besides a love for reading and writing, she likes to occupy her time with music,...