Netizens criticize movie 'Birds of Prey' for not having sex appeal
Despite its amazing title, "Birds of Prey" (and the Fantabulous Emancipation of One Harley Quinn) did not do so hot on its opening weekend.
The movie has had the lowest recorded opening weekend out of any of the DC Extended Universe movies, according to the  Showbiz CheatSheet. Despite evidence from moviegoers posting pictures of empty theaters, the movie overall received very high reviews.  
So why aren't people going to watch it? The film, directed Cathy Yan and starring a female-dominated, seems to have received some critical comments from the media, most of which have come from men.
"Do you know why #BirdsOfPrey is going to bomb just like #CharliesAngels did? They removed any sex appeal these characters had to appeal to a female "girl power" audience instead of a core male comic book audience," a Twitter user wrote. "They literally don't know who they're making this movie for." 
The film, rated-R for violence, and vulgar language, seemingly has all the ingredients for this film genre. The movie follows Harley Quinn (Margot Robbie), who publicly announces her break up with the Joker, causing everyone she has wronged to take their revenge on her. This includes a powerful, narcissistic crime lord known as the Black Mask (Ewan McGregor).
Now with no protection and on the run, Quinn unexpectedly joins forces with the Black Canary (Jurnee Smollett-Bell), the Huntress (Mary Elizabeth Winstead), and Renee Montoya (Rosie Perez) in order to save a young girl by the name of Cassandra Cain (Ella Jay Basco) from the Black Mask.
The premise sounds intriguing enough. So, what's with all the hate?
Even before the movie came out, male viewers were already lashing out at the movie, disappointed in anti-hero Harley Quinn's more practical hair and wardrobe, complaining about how her hair became too short to pull on and how all of the female casts' costumes were intentionally designed to deflect the male gaze. 
The huge backlash from the male viewing community has brought the purpose of having female characters in comic universes into question. Can female characters share the same spotlight as their male counterparts or will fans be satisfied with them contributing to a plot solely for the fanservice? 
"Birds of Prey" tries to break the gender norms in the superhero universe by giving female actresses a majority of the screen time and allowing them to participate in more gruesome scenes you would usually see male actors participate.
"These are bad guys that these women fight, and they represent a system that has been pushing these women down," Yan, the director, said in an interview with NPR. "I also wanted to make sure that these women…don't really have superpowers, so they have to use their physical strength as real women to fight these guys."
The film is used to emphasize female power that has never been put to use in cinema before. 
"[All of the main female characters are] angry for different reasons, whether they be for personal trauma, treatment in the workplace, or bad relationships," NPR's Alisa Chang said in her interview with Yang. "But none of them apologize for their anger. And what they do in this movie is that they express their anger with violence, like, lots of violence. I have to say that watching it, on one hand, it was a little unsettling to see, like all of this gleeful carnage. But on the other hand, it was refreshing and sort of liberating for me to see women not care about the consequences of their actions."
"Birds of Prey" breaks the expectations of women in violent films to sit still and look pretty. It showed a new sort of take to modern-day femininity with the cinematic violence only to be expected from male dominated films.
Leave a Comment
About the Contributors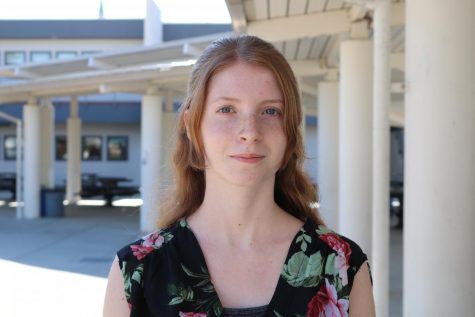 Lorelai Slaydon, Staff Writer, Photographer, Artist
Lorelai Slaydon, a sophomore, is in her first year as a photographer, artist, and reporter for The Californian. During her free time she enjoys playing...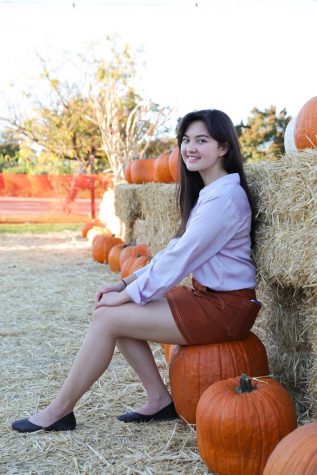 Isabelle Coburn, Online Editor
Isabelle is contributing to her second year of newspaper as The Californian's online editor. After her first year as a reporter and artist at the publication,...