Unpredictable Primary Elections Promise Wild General Election
Welp, it's finally over. The 2020 Democratic primary race has been a wild one, where rising stars like Cory Booker and Kamala Harris flamed out early, being outlasted by more unknown contenders like Pete Buttigieg and Andrew Yang. But in the end, the most diverse field in history came down to two white men: Joe Biden and Bernie Sanders. Also technically Tulsi Gabbard and her one Samoan delegate, so yeah, two people. 
Despite looking to be in awful standing during the first contests in Iowa, New Hampshire and Nevada, following a series of Super Tuesday upset victories, Joe Biden saw his campaign surging. 
Just before Super Tuesday, the pins began to fall as Mayor Pete, Amy Klobuchar, Elizabeth Warren, and a billionaire who will not be named dropped out. It was down to Biden and Bernie. Left vs Center Left. Establishment vs Progressive, in what was to be a heated end to the primary- sike, the establishment won. 
After Biden victories in Michigan, Washington, Florida and Illinois among others, it appeared there was no path to victory for the Sanders campaign, and barring any unforeseen circumstances, (I.E, one of the old men dying) it seemed that the 2020 US Presidential Election would be Donald Trump vs Joe Biden vs Useless Green Vs Useless Libertarian. And that's all but guaranteed to be what happens now. Sanders dropped out on April 8th, and days later endorsed Biden. 
The process of consolidating support around the presumptive nominee continued today, as Joe Biden caught the endorsement of the man he served with for eight years, former President Barack Obama. Obama stayed out of the spotlight for almost the entirety of the primaries, choosing to instead throw his support behind whomever the eventual nominee would be, a very customary and dutiful action for a former president. 
The stars are aligning for a truly wild 2020 Election, and with the Democratic Primaries all but decided, we now wait for what will be quite possibly the most high stakes election in American history.
About the Writer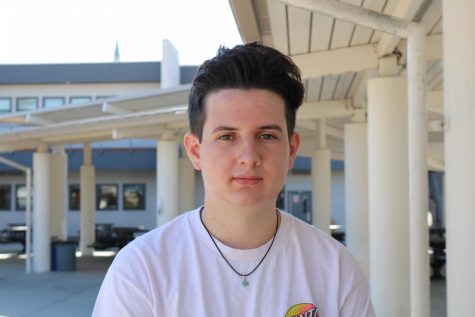 Josh Nichols, News Lite Editor
Josh Nichols is a student at Cal High, and is the News Lite Editor for The Californian. Josh loves sports, specifically basketball and football, and to...