2020 is falling apart
As 2020 kicks off the start to a new decade, we're praying that this will be as bad as it gets.
Is this what it's like to hit rock bottom?
Everyone was so excited for the start of a new decade. 2020 was going to be THE year. It wasn't "new year, new me". No, it was "new decade, new me".
If you consider what 2020 has become so far as a fresh start, then I sure hope this year isn't going to be the "fresh start" for the rest of the decade. Only four months in and so much has happened so far. Let's take a little trip down memory lane, shall we?
Everything was going amazingly well until the eighth day into the year when the U.S. and Iran almost entered an open conflict. We lasted eight days (a little over a week!) into the decade until everyone thought World War III was going to happen. People were panicking about the possibility of being drafted for the next World War and weren't having any of it. It was a huge relief when the conflict was finally resolved.
At least we got a bunch of memes out of the whole thing. Imagine all the DBQ prompts that could come out of the conflict that future students will have to write about in their history classes.
Then, exactly eight days later, Trump's impeachment trial began. There's nothing better than getting the tea spilled about whether Donald Trump abused his power as president. I mean, look on the bright side. We're making history now, right? It kept our government pretty busy – busy enough to brush aside our first case of COVID-19, which happened Jan 20. Coronavirus wasn't a big deal. It mostly affected Asian countries. There's no possible way it could have affected the United States, right?
Then we lost one of the biggest legends in the NBA six days later when Kobe Bryant, his daughter and seven other passengers died in a helicopter crash. It was truly tragic and people were torn about it all over the media. It was a sad time. Rest in peace, everybody.
The cherry on top of the hectic month of January happened on the last day, when the United Kingdom left the EU and that was that. Some people were really happy about it and some were downright furious.
On Feb 5, it happened, ladies and gentlemen. Trump became the third president to be impeached in U.S. history. He's still in office, though, so he didn't get entirely yeeted out of the White House.
The rest of February went by rather quietly and no one was expecting the big bombshell of a pandemic to arrive so rapidly. Xenophobia against Asian people spread quickly all over the world and it wasn't cool. Come on, guys. It's 2020. The coronavirus is definitely a thing now, but racism shouldn't be.
On March 13, Trump declared COVID-19 as a national emergency and none of us were prepared. Quarantine was fun in the first week and we were all chill with social distancing. Only for the first week, though.
Online schooling wasn't as fun as expected and teachers assigned a lot of work to keep students busy. How thoughtful of them to cure us from our boredom.
Zoom became a second-tier hero to our first-tier heroes serving on the front lines in hospitals, stores, and on the roads (thank you, essential workers).
Time became irrelevant and as a person who can't remember if it's still April or already May, the only time I get out of my chair is either to get food or do Chloe Ting's workout challenges. It is the lifestyle.
Oh, and the stock market crashed. The economy dropped and a lot of independent businesses are about to go out of business. Apparently WWE in Florida is fine, though, since wrestlers are definitely essential workers. Thank God we can all continue watching pro wrestling from the comfort of our own homes.
Face masks became the new fashion trend and if you aren't wearing one you aren't cool enough to go into supermarkets and stores. It's also kind of mandatory to wear one outside now.
Kim Jong Un was rumored to go in for surgery and went missing for about 10 days, leading people to suspect that he probably died. But his death was only a rumor, because North Korea reported him still alive and kicking after his alleged surgery.
As high school students, we faced the common enemy known as the College Board, who graciously decided to make our AP tests online, three hours shorter, and open-book instead of just cancelling the tests, and of course, there were lots of technological difficulties taking the stupid tests. People who studied for hours and took the test were close to tears once they submitted their tests only to find out that their responses never uploaded. I was ready to scream at my computer when the fat "we did not receive your response" appeared on my screen. Guess who has to retake her AP Chemistry exam?
Have I mentioned that Murder Hornets have just reached North America? What a time to be alive right now. There's a lot going on and a lot of uncertainty is spreading. What can we do about it?
The virus won't go away in a day, not even in a month. It will take a long time to build our economy back again. And for the COVID-instilled racism directed toward Asians, it's going to take awhile for that to go away, too.
But let's look on the bright side: "Animal Crossing: New Horizons" came out in March, people are spending more time with family, and the hole in the Earth's ozone layer is starting to heal and close up. Air pollution has gone down and the peaks of the Himalayan Mountains can now be seen in India.
We have the absolute joy that is Joe Exotic from "Tiger King" to keep us entertained in lockdown and John Krasinski is giving us "Some Good News".
Social distancing and quarantine are tough to follow through with (just stay inside, people), but in the end, it's all for the greater good of the world. We can look back at the start of our decade and laugh at this nightmare of a year and say, "I survived 2020."
Leave a Comment
About the Contributors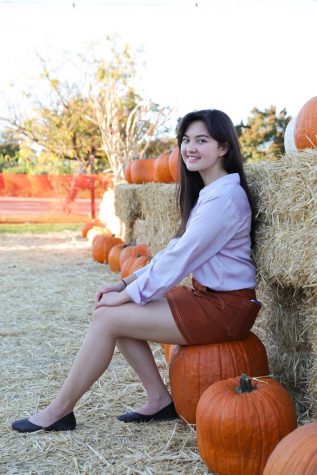 Isabelle Coburn, Online Editor
Isabelle is contributing to her second year of newspaper as The Californian's online editor. After her first year as a reporter and artist at the publication,...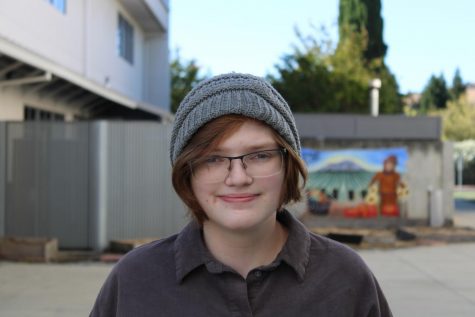 Ari Harvey, Graphics Editor
Senior Ari Harvey has returned for their third year with The Californian, this time serving as the paper's Graphics Editor. Besides drawing all manner...