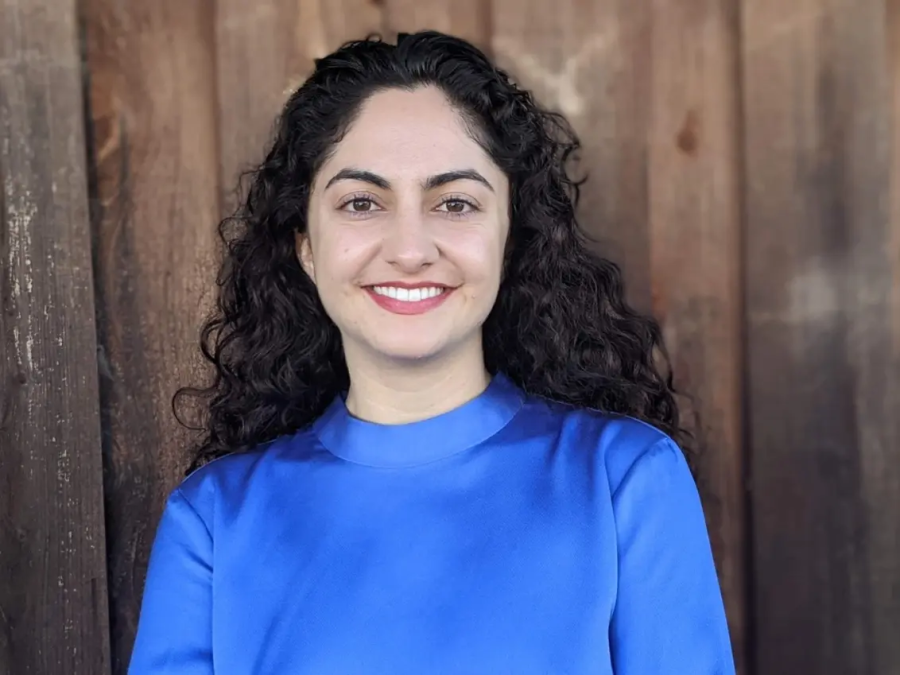 Courtesy of saraforcouncil.com
District 2 candidate Sara Lashanlo
Sara Lashanlo, a 27-year-old mechanical engineer with a bachelor's degree in science from Cal Poly San Luis Obispo State University, is running for the District 2 city council seat. Lashanlo has lived in San Ramon for about 13 years and is a proud graduate of Cal High. 
"I've lived the life of a San Ramon youth. I've lived the life of a Cal High student. I've lived the life of a college student and now working professional," Lashanlo said. "So I've experienced San Ramon through so many different lenses, and I understand what the city has to offer."
Lashanlo has an extensive background in leadership, serving on the Innovation and Technology Advisory Committee and helping co-create an organization called the San Ramon Valley Climate Coalition, a group of San Ramon residents who are collaborating with the city government to advance climate action locally. 
Lashanlo also has leadership positions at other nonprofit organizations, such as Level Up California, which strives to make positive changes across the state by discussing politics. Last year, she helped organize a series of policy panels to educate people on UC politics.
"I also have a bit of leadership experience in my day job as well," Lashanlo said. "I've managed several clinical trials, and I work in the clinical study space at a medical device startup company. I've also worked in the capacity where I've overseen some of our hires."
Lashanlo was first inspired to run for the District 2 city council seat during a volunteer work trip to Washington, D.C, where she advocated for climate legislation. Her disappointment with the federal government during the visit led her to pursue local politics instead.
"I was very disheartened and discouraged by the lack of action at the federal level," Lashanlo said. "I thought that the needle is not going to move here, but the needle can move at the local level. So that kind of made way for a new passion in local politics and local political involvement."
If elected, Lashanlo plans to place emphasis on housing development, climate action, and road safety. She wants to implement a city plan that will not only allow for new housing at lower costs but also support the environment. 
"The state is currently experiencing a several million unit shortage of housing and we're seeing that in our home prices and rent prices," Lashanlo said. "We have to be proactive with the mandated housing requirements that we've gotten from the state, but we also need to protect our open space."
Lashanlo also hopes to revitalize, update, and fully implement the Climate Action Plan, which is a science-based strategy implemented with the goal of reducing greenhouse gas emissions. 
"Climate action is really important to me in the city of San Ramon," Lashanlo said. "We have a climate action plan that is outdated, and no milestones are being met. So revitalizing our Climate Action Plan, updating it and fully implementing it is a huge priority of mine."
Additionally, Lashanlo wants to make San Ramon more pedestrian and bike-friendly by building more comprehensive sidewalk and bike lane networks, so that pedestrians are safer. 
"Just last year someone died riding their bike in San Ramon," Lashanlo said. "This should never happen. We should do everything in our ability to prevent this kind of stuff from happening."
Lashanlo also wants to take a deeper look at the Marketplace development plan in San Ramon if she is elected. She aims to dig into the aims and objectives of it to figure out if the project is worth continuing.
As someone familiar with politics and city functions, Lashanlo believes that the development and growth of a city rely most on the mindset of the city government itself and the community. 
"The council should embrace issues within the city and really be proactive about it," Lashanlo said. "But it should also do everything in its power to interface with the community to make sure that we can all play a part in our growth and development so that there's a little bit more compassion and a little less pushback."
Lashanlo emphasizes the importance of harnessing the energy and innovation of the young people in the city when making decisions city-wide. In addition, she believes that her career in mechanical engineering and statistics will help her to come up with solutions and strategies for the city based on the data presented. 
"Together, we can do things that the San Ramon City Council currently does not have the bandwidth to do," Lashanlo said. "If we diversify our priorities and our thoughts a little bit on the council, we can accomplish a lot more as a city."