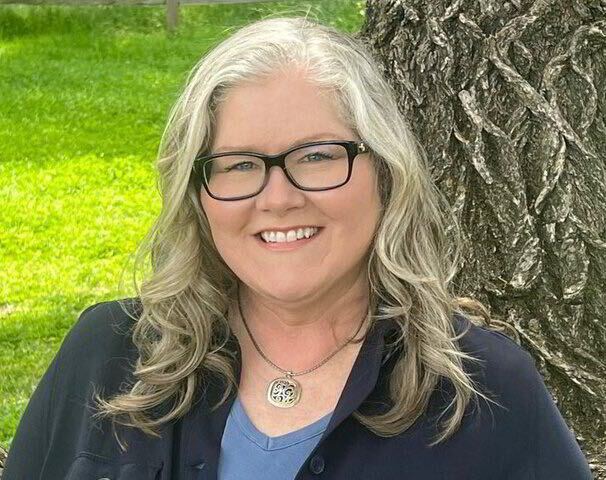 Courtesy of Danville San Ramon
District 4 candidate Heidi Kenniston-Lee
During her 26 years of living in San Ramon, new District 4 city council candidate Heidi Kenniston-Lee has both seen her children and involvement in the community grow.
Kenniston-Lee's first taste of leadership in a school setting was as a volunteering mom in a kindergarten classroom. With her professional background in event planning and community relations, she eventually took her eagerness to work with others to the district level.
Currently, Kenniston-Lee serves as chair of the San Ramon Parks and Community Services Commission. She was also the former commission liaison to the Teen Council, and chair of Cal High's PTSA Special Needs Committee.
A major focus of her campaign is inclusivity. Kenniston-Lee envisions a set of values for all San Ramon citizens to follow that establishes a just standard and creates a welcoming environment. Cultural diversity is one said value. She looks forward to more programs like the recent Culture in the Community Celebration, which showcased last month various activities, art, and food from around the world at the Community Center. 
"[It's important we're] making sure our parks, our events, and our facilities are for everybody, that they are inclusive in regard to age, ability, and that they're culturally inclusive as well," Kenniston-Lee said.
In fact, events that celebrated underrepresented groups were some of the most heartfelt for her. In 2016, she organized a regional dance at Cal with dietary-specific snacks and disability-appropriate activities that drew visitors such as local police officers and the mayor.
"I have done a lot of events in my life, and it was probably one of the most heartwarming, meaningful events I have ever planned," Kenniston-Lee said. 
Inspired by her children's high school experiences at Cal, Kenniston-Lee has promoted teenage mental health awareness and engagement in the community through her support of teen centers, the Teen Service and Leadership program, and other similar opportunities.
"Whether it's the Parks Commission or Teen Council, we as a city need to continue to give our teens a voice in finding solutions for, say, stress and mental health," she said.
Kenniston-Lee also advocates for more smart city planning, which means being more environmentally conscious and accommodating San Ramon to citizens' needs. 
In addition to recycled water and drought-friendly plants, which the city has already put in place, she believes in maintaining San Ramon's parks and trails. Moreover, she has proposed that public Wi-Fi in parks will encourage teens to spend more of their recreational time outdoors and improve their mental state.
"[Teens] are a very aware generation, and you guys are worried about things like climate, mental health, inclusivity, and diversity," Kenniston-Lee said. "Those are all great things that we as a community should be concerned about as well."