Music artists bounce back with virtual concerts
Summer concerts are prohibited, so celebrities are bringing their fans the next best thing – live internet performances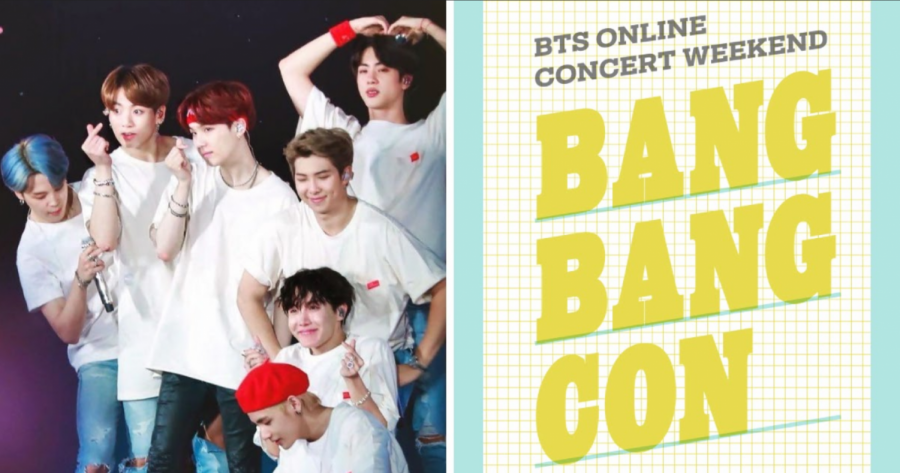 The year 2020 was truly the one where music events were basically lined up back to back. This was the year that the music industry was going to thrive.
Unfortunately, Miss 'Rona decided to go on a world tour.
When quarantine first started, we were already miserable. All of our fun and exciting plans were suddenly canceled and we were told to stay at home. For celebrities, this meant they were unfortunately locked in their several million-dollar homes "alongside" us. 
While some were insensitive enough to release a poorly planned and awkward acapella cover of John Lennon's "Imagine", others went out of their way to make up for the dreadful times the virus brought along.
Lady Gaga joined together with the World Health Organization (WHO) to work on a series of virtual concerts. WHO is a specialized agency, a part of the United Nations, and is responsible for international public health.
"Today I'm so happy that we are one world, together at home," Lady Gaga said. "I feel very honored to be a part of the World Health Organization and Global Citizen in the fight against COVID-19 and raising money for the Solidarity Response Fund."
The event, curated by the singer herself on April 18, was a campaign to raise funds to fight the virus as well as promote social distancing among the audience. More than 70 artists participated, including Camila Cabello, Jennifer Lopez, Sam Smith, and many more.
To encourage social distancing and the shelter-in-place order taking place as well, Miley Cyrus launched her online talk show "Bright Minded". She has invited several guests to talk and encourage positivity during these dark times as she and her guests discuss their mental health, how they dealt with their struggles, and meditate.
Rapper Travis Scott launched on April 23 his online event, "Astronomical"  on the popular video game, "Fortnite". More than 12.3 million people tuned in to see the show's premiere, and fans who logged in received Scott-themed gifts. The game also launched a new Scott-themed outfit with three skins and challenges for fans to unlock awards as well. The event gathered around 45 million views.
But some people speculated that there are people trying to profit off of this whole situation. South Korean company, SM Entertainment, held an online concert for their group SuperM. To access the content, fans had to pay around $30.  
"I think they're trying to profit from this, but the ones that don't charge seem to genuinely try to brighten the mood and lives of people stuck at home," said Hana Snyder, a sophomore who is a fan of the group NCT127, which is also under SM Entertainment and has a few members that are also in SuperM. 
Because of the price tag, Snyder did not watch the concert. Instead, she watched some shows performed by some of her favorite Japanese artists, free of charge. 
Mass media company 88Rising announced on April 29 their music festival Asia Rising Forever, which was hosted on May 6. The lineup included their very own artists, such as Rich Brian and NIKI, but also invited other Asian artists around the world like keshi, Stephanie Poetri, and much more.
"The Office" star, John Krasinski, hosted a virtual prom for students whose big night, unfortunately, got canceled or postponed. Some celebrities such as Chance the Rapper and Billie Eilish phoned in the event that took place on his YouTube Channel. A few days later, the social media app, TikTok, held a virtual prom as well.
 " I really appreciated some of my favorite people entertaining us in the best way possible during this pandemic and everything felt personal," junior Kaitlyn Perry said. 
Perry had an eventful year planned that was until both Cal's junior prom and a BTS concert in Santa Clara were both postponed.
Making up for their postponed world tour, the South Korean boy band, BTS, did a free two-day streaming event where they showed past concerts to their fans on YouTube. For 12 straight hours on April 18-19, the event named Bang Bang Con attracted 50.5 million total viewers, including  about 2.24 million fans concurrently watching it live at one point. 
With an app, fans could connect their light sticks to match with the ones at the concert being shown making fans feel as if they were all there together and cheering their favorite artists. 
"As much as I loved both events, they didn't replace the real thing," Perry said. "Seeing things on a screen will never beat seeing things in person."
About the Contributor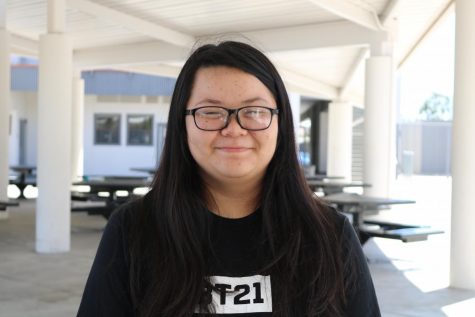 Michelle Nguyen, Features Editor
Michelle Nguyen is a senior at Cal High and is features editor for the Californian Newspaper. She's also the publicist for Cal High Interact, Interact...