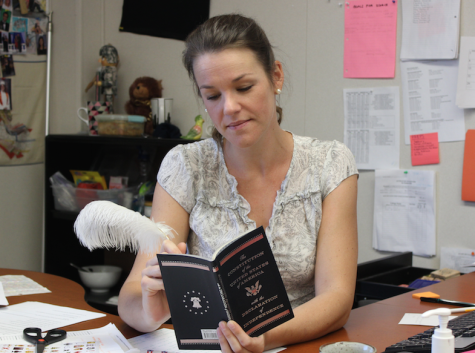 Austin Hille and Raz Mostaghimi

April 27, 2015
Throughout their high school careers, Cal High students have been affected by many things: seagulls, excessively heavy books, and most importantly, teachers. Of course, every teacher is different. But some teachers are so special they warrant not only respect, but admiration. How would one define...
Noah Thompson, Media Editor

April 27, 2015
Nearly 6,000 miles away, in Barcelona, Spain, one of the biggest and most highly-anticipated mobile technology events occurs every year in early March: the Mobile World Congress (MWC). At this event, some of the biggest contenders in the smartphone universe go head-to-head for your attention and –...