Chiena Ty, Staff Writer

March 27, 2014
In previous years, Cal High juniors enjoyed having a morning or two off while freshmen and sophomores took the STAR test. That won't be the case this year. California is among the states in which juniors are taking the Smarter Balanced Assessment Consortium (SBAC) assessment, which is aligned with the C...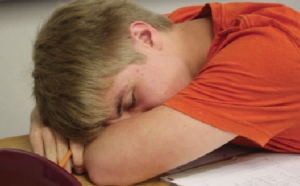 Chiena Ty, Staff Writer

October 17, 2013
Today is the big day. You've trained for months, all the while looking forward to this competition. Unfortunately, instead of taking home the gold, you napped in the parking lot because your teammates couldn't wake up your sleep deprived body. "On the day of competition, I ended up falling...