Staff, The Voice of California High School

October 24, 2019
The Grizzlies varsity football team looks to bounce back after consecutive losses, including a heartbreaking 15-14 defeat at Monte Vista last Friday night. Cal (6-2) will seek revenge on the other Danville high school when San Ramon Valley comes in Friday night for the Grizzlies' homecoming. The...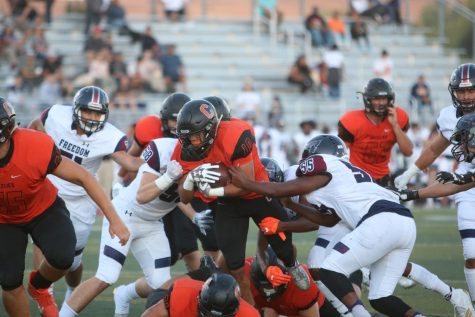 Angela Zhang, Reporter

October 3, 2019
In a tough match-up featuring two of the NCS's top-ranked teams, the Grizzlies face their biggest test to date as the Clayton Valley Charter Ugly Eagles fly into town Friday night. Clayton Valley Charter (4-1) is a newcomer to the EBAL Mountain Division in football this season, currently boasts a...