One Pill Can Kill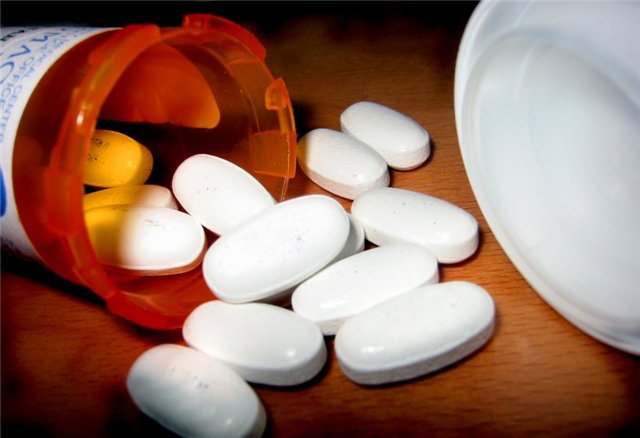 By Nicole Pipp
Staff Writer
(P)harming, a Cal High original play brought attention to a widely unknown epidemic that is all too accessible to teens, prescription medication.
The NCAPDA (National Coalition Against Prescription Drug Abuse) wanted to bring awareness to high schools about prescription drug abuse during the month of March, because it is prescription drug awareness month. Cal senior, Zach Stalcup took on the responsibility of writing and running a play targeted for high school students.
Senior, Tom Ash helped Stalcup write the play and is very excited about directing (P)harming.
"If viewers take anything away from the play I want them to know that not only the choices you make affect you, but also affect everyone around you," said Ash.
(P)harming follows the life of a high school football player that abuses prescription medication. This play resembles Cal alumnus, Joey Rovero.
Rovero was a Cal High football player that attended Arizona State University. On a trip from Arizona to Southern California he came in contact with a doctor that prescribed him drugs.
On December 18, 2009, one day before he was expected home for winter break and only five months before he was expected to graduate, Rovero passed away. This was only nine days after he received the prescription medications. Rovero was mixing alcohol, Xanax, and Oxycodone, which led to his death.
"We really tried to incorporate a lot of different people's stories, but Joey's ended up being the main story we focused on because it really spoke to us," said Stalcup.
Sadly, this story is not unheard of. Rovero's mother, April, began the organization, NCAPDA to try to bring attention to this epidemic and to help those in need.
"We sincerely hope that the awareness we generate about the dangers of prescription drug abuse will save other families and friends from the devastating loss we have experienced. At least then, something positive will have come from the death of our precious son," stated on ncapda.org by the Rovero family.
April helped Stalcup with his play and has helped gather community support for (P)harming.
"It's amazing to see the play come to life," said Stalcup. "To see it written down is cool, but to see someone perform it, it's just such a great feeling."
The play itself covered every aspect of this addiction. It showed how prescription medication can ruin a family, a friendship, a relationship, and even more important, a life.
The first three- quarters of the play covered the life of a high- school football player, Justin that got addicted to prescription drugs after an injury. Justin progresses from a very lively, happy person with a bright future ahead of him to this person that is preoccupied with drugs, drinking, and partying and no longer cares about anything else.
"I was totally ignorant of prescription drug abuse, but through this I have learned how important it is for everyone to be informed that prescription drugs are just as bad, if not worse than any other drug when abused," said actress in (P)harming, Kelly Iaquinta.
During the last quarter of the play, some people that were affected by Joey Rovero's death came and spoke to audience members about how his death affected them. Some of the speakers were his girlfriend, nephew, brother, a great friend from high school that attended ASU with him, and of course his mother. These stories spoke to everyone in the audience so much that many people cried or at least were teary eyed.
"I thought the play was really well done," said senior Jessica Snow. "The whole funeral part made me super sad because I am good friends with the actor that died so it felt really real. When Joey's nephew came out I was touched because he could barely talk from crying."
Just like the NCAPDA's motto, "One Pill Can Kill"