Demi's new album will give fans a 'Heart Attack'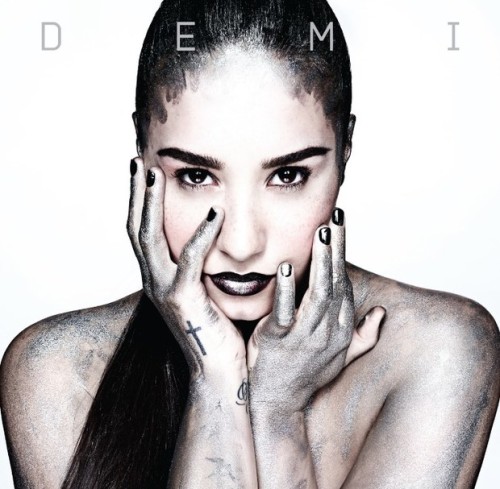 Hang on for a minute...we're trying to find some more stories you might like.
Former Disney Channel star Demi Lovato shocked many fans with her comeback album, "Unbroken," which was released in 2011. This album contained the singles "Skyscraper" and "Give Your Heart A Break," which both reach the top 20 on Billboard's Top 100.
So it is no surprise that Lovato's newest album, "Demi," is something  which all "Lovatics" will be proud of.
The second song on the album, "Made in the USA," is nothing too special. This track, unfortunately, sounds like any other typical pop song which is why it is one of my least favorites of the album. Though Lovato's voice does make up for the below par lyrics.
"Neon Lights" is the catchiest song on the album, and it still has so much emotion.
Because of its electronic/techno, fast-paced sound,  "Neon Lights" will become the soundtrack for summer. The lyrics don't have a lot of substance, but again, Lovato's voice counteracts that, bringing the song to life.
"Two Pieces" is one of the more emotional tracks of the album. Its delicate instrumentals mixed with Lovato's powerful voice creates a beautiful and vivid picture in listeners' minds.
q The passion behind the vocals and lyrics can really be felt, which makes this track unique.
"Nightingale" gives any listener chills like never before. The only word to describe this song is just incredible.
Lovato's voice is stripped down a little, and so are the instrumentals so both are on equal levels- neither overpowering the other too much.
"Nightingale" also features a choir near the last few moments of the song as well, which is just the cherry on top. "Nightingale" is the perfect ballad. This is by far my favorite song on the album.
Unfortunately, the song "Really Don't Care," featuring Cher Lloyd, strays away from the more serious tones of the previous tracks, and transitions back into more a pop sound.
While the song is catchy, and is cuter than previous songs, Lovato still manages to sound passionate in her singing which is something rare among many pop singers nowadays.
Lloyd doesn't add much to the song, and her "rap" is a tad annoying. Fortunately, Lloyd's part in the track is short lived.
There's only one word to describe the track "Fire Starter," and that word is fierce. I feel like this song can really empower any listener, and make them feel like they are on top of the world. Lovato's strong and self-confident side shines through in this song.
"Something That We're Not," is another one of my favorites off the album. I love how sassy this track is, and I feel like many girls can relate to this song.
Even though the lyrics are a tad cliche, Lovato's vocals gives the song more of an "angry" tone instead of a "cute" one, which is something that the pop genre needs.
"Never Been Hurt," is more of a "dancy" sounding track and really packs a punch with its techno influenced drum patterns and different electronic effects. This track is another one of my favorites despite the fact that it is a tad cheesy sounding.
"Shouldn't Come Back" is one of the sadder songs on "Demi." Lovato sounds more vulnerable in this song, contrasting to her "stronger" voice in the previous tracks. The song is beautiful, and Lovato's vocals are lighter.
"Shouldn't Come Back" is another favorite of mine. I love the delicate guitar parts, they compliment Lovato's more simple vocals in the track.
"Warrior" is a gorgeous song and Demi Lovato's vocals are comparable to those of Christina Aguilera's. Listeners can hear the pain of her past in Lovato's voice in this track, which adds to the sensational lyrics.
"Warrior" isn't too much different than her song, "Skyscraper," off her previous album, but I feel that she sounds much stronger in this track.
"Warrior" is another one of my favorites.
Overall, "Demi" is a fantastic album that everyone should give a listen to. Lovato's voice is incredible on each track.
After all that she's been through, Lovato has pulled through and should be admired for her artistic talents. I give "Demi" 3.5 out of 4 guitars.