Books everyone should read before seeing the movie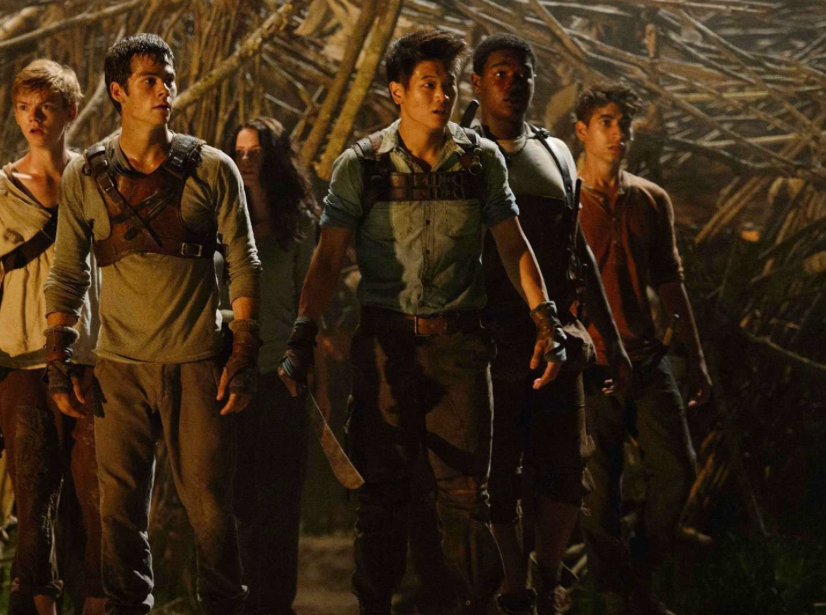 With summer just around the corner, the stress of everything school-related is nearly over.
There will be an abundance  of leisure time to relax on a beach, soaking in the summer sun.
So what could be a better companion than a good book?
With the current resurgence in book-to-film adaptations in the recent year, books should be read before a visit to the movies.
One good example of a highly anticipated novel-turned-movie is the heart-wrenching "The Fault In Our Stars."
Hazel Grace is a girl who is fighting terminal cancer. She meets Augustus Waters, who has a prosthetic leg, at a cancer support group.
The talented Shailene Woodley plays Hazel and Ansel Elgort plays Gus.
Readers will be anxious and tearful as they watch these two actors' characters fall in love.
Written by the famed author John Green, this book is a must-read before seeing the movie. Catch this romance in theaters June 6.
Another highly anticipated novel-turned-movie is the "The Maze Runner" by James Dashner. It stars teen heartthrob Dylan O'Brien as the main character, Thomas.
He wakes up in a place called Glade with no memory. Thomas discovers that trying to find his way out of the maze and battling monsters is no easy task. This movie opens Sept. 19.
"If I Stay" by Gayle Forman is about a 17-year-old girl, Mia, who after being in a serious car accident, watches her own body being taken away.
She attempts to recall everything that has happened before the incident.
An unquestionably beautiful story that just might change a person's perspective about life and death, this film will be in theaters Aug. 22, starring Chloe Moretz as Mia.
"Unbroken" by Laura Hillenbrand is the true story of Louis Zamperini, a prisoner of war of the Japanese.
This enthralling account is one that is sure to be compelling and powerful.
The movie adaptation of "Unbroken" is directed by Angelina Jolie and stars Jack O'Connell with Jai Courtney, Garrett Hedlund, and Domhnall Gleeson.
For those that are into thrillers, "Dark Places" is the perfect film. Libby Day was only seven years old when she saw her mother and sisters murdered. She testified that it was the doing of her older brother, sending him to prison for life.
Twenty five years later, she is approached by the Kill Club, a group of enthusiasts who solve notorious crimes and investigate the hidden truth behind the killing.
This book is by Gillian Flynn, and the film adaptation includes a talented cast with Nicholas Hoult and Chloe Moretz. This movie comes out Sept. 1, and is sure to be a hit.
The new movie "Serena" is guaranteed to pack cinemas across the country.
Jennifer Lawrence and Bradley Cooper will team up once again for this project, after having previously acted together in "Silver Linings Playbook" and "American Hustle." Coming soon in 2014, this must-see should be read first.
Pick up this book by Ron Rash soon to not miss out.
It tells a story of a newlywed couple that goes out to build a timber empire and will ruthlessly kill all that stand in their way.
When Serena learns that she cannot have children and discovers that George fathered a son without her, she sets out to kill his illegitimate child.
Last but certainly not least, the movie everyone has been waiting for, "Mockingjay: Part 1," will be coming out on Nov. 21.
As the beginning of the end, this first half of the last book starts to sum up the "Hunger Games" trilogy. Katniss Everdeen (Lawrence) will fight the corrupt Capitol from inside District 13. This must be read before seeing the movie.
Before seeing any movie, it is highly recommended to read the book first so everything makes sense. As with all these movies above, read the book first!
Summer is the ideal time to read all these books, so it will be worth it to go see the movie and enjoy it without getting confused.
And as they say, the book is almost always better than the movie.