Recent albums receive mixed reviews
One Direction's "Four"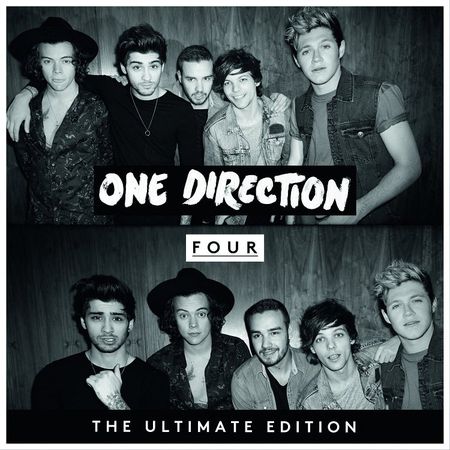 One Direction is back and sure to please millions of fans with their fourth album, "Four," which was released Monday.
This English-Irish pop boy band formed after members Harry Styles, Niall Horan, Liam Payne, Zayn Malik, and Louis Tomlinson finished third on Britain's "The X Factor."
Their sound has evolved from mostly teen pop to an edgier style including more rock in this latest album.
"Four" includes collaborations with other big names, such as Good Charlotte.
Their next tour, "On The Road Again," starts on Feb. 7. They will be in  the Bay Area on July 11, 2015 at Levi's Stadium in Santa Clara.
The first "Four" song, "Fireproof," was released on their website for 24 hours as a free download. It had 1.1 million downloads on that day alone.
The song was not one of their best. The harmonies were too relaxed, and the tune just seemed too breezy with no variety. The beat is the same throughout the whole song.
Their first official single was "Steal My Girl," a sweet song about the boys' girlfriends. The introduction was much catchier and it seemed like more thought had gone into it.
"Where Do Broken Hearts Go" returns to the original sound that can be found in previous albums. It is one of the more upbeat songs, and I can visualize concertgoers rocking out to this song.
"Girl Almighty" makes listeners want to get up and dance with its upbeat rhythm. The way Styles draws out the last note in "Let's have another toast to the girl almighty" is just irresistible.
"Fool's Gold" is a great, melancholy song. It's reflective, smooth, and calming.
I fell in love with "Night Changes" the first time I heard it. When I listen to it, I think of strolling through shiny, brightly lit streets during the holidays.
"Spaces" is a wistful track. At first listen, it is not one of the best songs on this album.
It is about a breakup, or a bad time, and wondering about what had happened in the relationship. The lyrics are mostly comprised of a series of questions.
A bonus song, "Illusion," is about the boys reassuring fans that it's not a mistake to fall for them.
This slightly faster track goes back to their rock roots, but it also somehow mixes with their new softer sound as well.
The intro to "Act My Age" ("When I'm fat and old and my kids think I'm a joke/ cause I move a little slow when I dance") combines a lighthearted feel with a medieval-sounding tune in order to tell fans that the band will never change.
One Direction went above and beyond in their creation of "Four."
The band has established itself and the boys are definitely sounding more mature, with the deeper lyrics that have more substance.
I give this album 3 out of 4 Grizzly paws.
Foo Fighter's "Sonic Highways"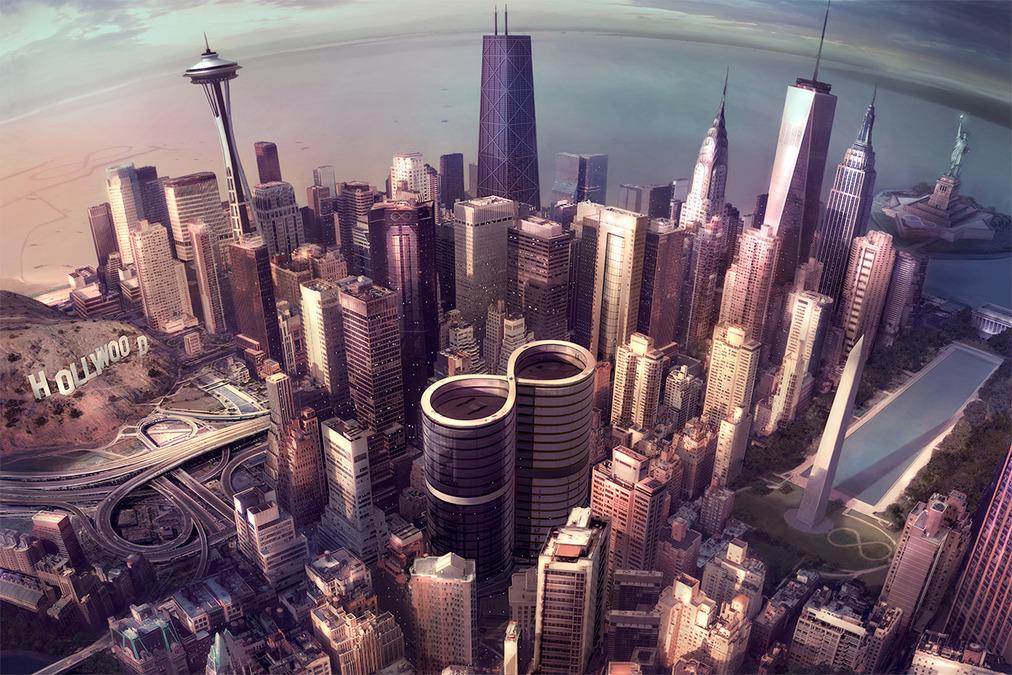 After two decades of writing, recording and performing, American rock band Foo Fighters released their eighth studio album, "Sonic Highways," on Nov. 10.
Ex-Nirvana drummer Dave Grohl formed Foo Fighters in Seattle after the disbandment of Nirvana following Kurt Cobain's suicide in 1994.
The current band comprises front man Grohl, lead guitarist Chris Shiflett, rhythm guitarist Pat Smear, bassist Nate Mendel, and drummer Taylor Hawkins.
"Sonic Highways," the band's first album in three years, opens with "Something From Nothing," the most notable song of the album. It has a much softer texture than what fans would expect from Foo Fighters. This song also has a strikingly similar guitar riff to that of Dio's "Holy Diver."
"Something From Nothing" is followed by "The Feast and the Famine," an equally thrilling song.  It is more fast-paced than "Something From Nothing" and brings back the excitement of classic Foo Fighters rock and roll.
But "Sonic Highways" slides down a slippery slope to several mediocre songs like "Congregation," "Outside," and "In the Clear," which seem to be just passing the time on this shorter album.
They all sound good, but seem to be missing that unique factor that make songs stand out and memorable.
"Subterranean" felt like listening to a less thrilling version of a Nirvana song with its grungy, less complex stature. Albeit, "Subterranean" does have its moments, but is very repetitious.
"I Am A River" ends the album with a thrill. It crescendos its way to a perfect ending to "Sonic Highways," simple and beautiful, yet still with that rock feel that we've all come to know and love.
Although far from awful, "Sonic Highways" fell short of the high expectations "Wasting Light" set.
There were a few gems such as "Something From Nothing" and "I Am A River," but nothing remarkably unforgettable.
Especially for such a short album, one would expect to be completely blown away by at least three or four songs.
"Sonic Highways" was well worth the listen, but it seemed inferior to previous Foo Fighter albums, including  the four that have won Grammy Awards for Best Rock Album: "There Is Nothing Left to Lost," "One By One," "Echoes, Silence, Patience & Grace," and "Wasting Light."
The new album features mostly similar sounding songs, replacing the signature "Foo Fighters" feel with a predictable feel.
The Foo Fighters have had several big hits since their first self-titled album, which was entirely written and recorded by Grohl with the assistance of producer Barrett Jones and a guest guitar spot by Greg Dulli in the song "X-Static."
Arguably the band's most popular song, "Everlong," peaked at No. 3 on US Billboard Hot Modern Rock Tracks when "The Colour and the Shape" was released in 1997.
Other top tracks include "DOA" and "Best of You" from "In Your Honor" (2005).  Both peaked at No. 1 on US Billboard Alternative Songs.
The single "Rope" from "Wasting Light" (2011) also reached No. 1 on three different music charts.
Whether any of the songs from "Sonic Highways" reach such lofty status remains to be seen. I give this album 2.5 out of 4 Grizzly paws.