Junior among top pianists
Misha Galant's talent takes him to international competitions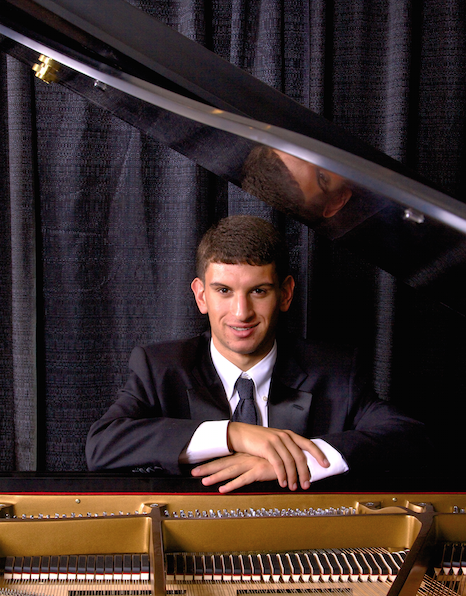 Fingers glide across the keyboard with such fluidity, so beautifully, that it strikes chords of emotions as the audience watches him play.
They are breathless.
He plays with such passion that it seems as if magic is being performed with his fingers as he touches the keys.
His fingers glide quickly, shaping the melodies with their movement. It sends chills down the spine and makes the heart beat at the speed of light.
He is Misha Galant, one of the  most accomplished junior pianists in the world.
Galant is one of 24 pianists in the world selected to compete in the first annual Van Cliburn International Junior Piano Competition June 21-28 in Fort Worth, Texas.
He is also one of 24 pianists in the world selected to compete in the Young Artists International Competition at the Eastman School of Music, which will occur on July 11-18 in Rochester, New York.
"I first heard him at the choir concert," said math teacher Ghazala Niazi. "I was in awe. I was amazed at the pure, sheer talent."
Initially forced to play piano by both his parents, who are piano teachers,  Galant started at age six with his mom serving as his primary teacher.
"Piano was essentially an inevitable part of my life," said Galant, a junior. "I enjoy piano very much [though]."
Galant, who transferred to Cal this year after attending Newark Memorial High School, has been playing piano for 11 years.
He performs with the Livermore, Oakland, Peninsula, Utah, and Californa youth symphonies, and he has won numerous concerto competitions.
In addition to winning many state and local level competitions, Galant was also one of 10 high school students nationally to be awarded the Chopin scholarship by the Chopin Foundation of the U.S. his freshman and sophomore years.
"Ideally I would like to become a concert pianist," said Galant. "I knowthat it is not necessarily feasible. I plan to double major in piano performance and something economics, business, math-related in college in order to have a job to fall back on."
Galant would like to attend Juilliard School in New York City, or one of other prestigious music schools in the East Coast. He does not want to stay in California for college.
Piano has had a huge impact on his life as Galant has come from a family of musicians.
"Music is inescapable," said Galant.
An inspiration for Galant is Sergei Rachmaninoff, a Russian composer in the late 19th- early 20th centuries. Galant said it's because his music is simply beautiful.
"My friends at school are also a huge inspiration," said Galant. "They have been so supportive and understanding."
Galant said balancing piano, schoolwork, and extracurriculars is a huge struggle.
"I have to be exceptionally efficient," said Galant.
Galant also used to be a competitive year-round swimmer on top of his already busy schedule, but was ultimately forced to give up swimming. It is difficult for him to juggle piano and schoolwork during his tough junior year.
"He's really dedicated to practicing many hours a day. He's good at setting his goals straight and balancing academics with his passion for music," said math teacher Jean Dillman.
He said he makes it his goal to practice eight hours per day. On weekdays, he wakes up at 5:30 a.m. and practices two hours before school.
"During spring break, I practiced 10 hours per day," said Galant. "International competitions I am attending demand such rigorous preparation."
Perhaps the most valuable advice Galant provided to be successful is that one must practice a lot.
"Talent only gets one so far," said Galant. "I think this is pertinent to all careers or life endeavors."
To watch videos of Galant playing piano, go to The Californian website at www.thecalifornianpaper.com.