Moose, maple syrup, and poutine: an eh-migration guide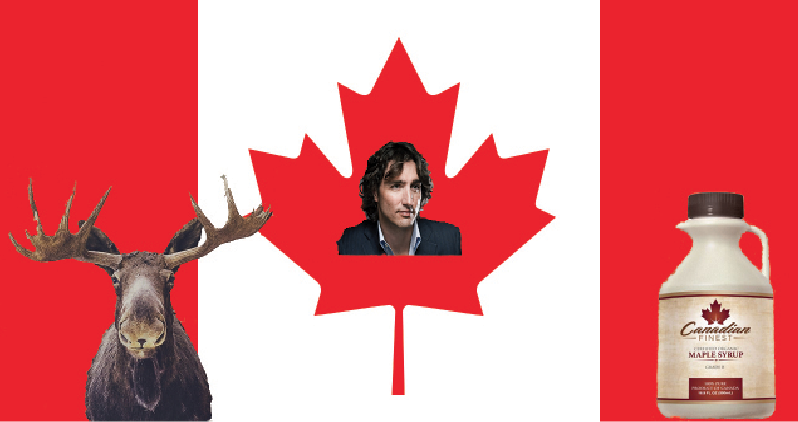 In the past several months that had America strung in anticipation, the joke of moving to Canada following the possibility of Trump's presidency circulated among many. 
Plot twist: it isn't a joke. 
The night of Nov. 8 was one that proved to be problematic for a majority of the population. 
The same can be said for Canada's immigration site the following night. Evidently, even before the final election results were in, there was a massive number of users on the site.
Of course, this was following the indication that there could in fact, be a country in the world where Donald Trump's presidency wasn't simply more than a far-fetched idea.
The result? The website crashed. In case anyone is looking for the specific number of people that it took to crash the Canada immigration website, your magical number is 200,000. 
Of those 200,000 users, the site confirmed that fair chunk streamed from U.S. internet addresses. 
At the time of the crash, which had been recorded as 11 p.m.  EDT, 50 percent of the site's traffic came from the U.S. 
With this information, it doesn't come across as a surprise when it was announced that stories that had headlines such as "How To Move to Canada" and "How you can immigrate to Canada" were ranked as the top stories of the last several days. 
As if an immigration site wasn't enough to give you a step-by-step process on how relocation works. 
To answer the question that worried many of the anxious individuals looking to immigration as a commodity essential to survival, Canadian Prime Minister Justin Trudeau gave them some details. 
Trudeau plans to allow 25,000 refugees to settle in the nation by February. These refugees would no doubt, will be transported by moose and given a lifetime supply of pure maple syrup. 
In addition, Canada's system for choosing who is eligible to move is also much more streamlined than that of the United States. It will allow many of our fellow residents a golden opportunity to look away from the bright future America has in store. Although the only thing they might miss is listening to Michelle Obama's speeches. 
The statement of moving to Canada has been reiterated in just about every conversion for the past six months, and many Americans believe that the time is right to turn their dreams into reality. 
Possible cons of moving are few and far between. I mean hockey isn't all that bad, and eventually you'll get used to the constant threat of falling ice. Toronto's history of mayors isn't the best. Rest in peace Rob Ford.
So will a significant amount of people end up moving? 
Well, taking into account that Canada's got the overall kinder population, is home to some of the most famous singers, and has just about the most lakes in the world, who wouldn't want to?