Kendrick's 'DAMN.' reflects life experiences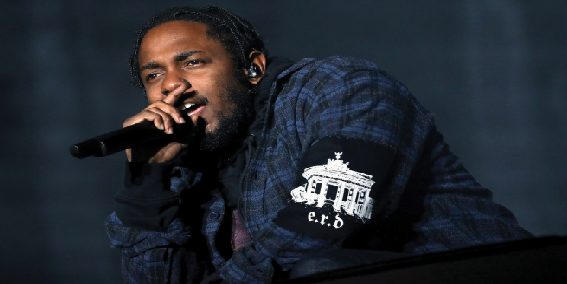 Hang on for a minute...we're trying to find some more stories you might like.
Kendrick Lamar has been known to show an accurate and raw his life experiences through  his raps.
In his album "DAMN," which dropped on April 14, he continues to do so.
The album has 14 songs that all depict racial injustice, gun violence, body insecurities, the latest presidential election, and his presence in the media.
The album opens with "BLOOD.", a fictional story told by the rapper.
It really sets the informational tone that Lamar is going for, considering the tale is about him being murdered by a blind woman.
Lamar's struggle of being an African American male continues when the song ends with a news anchor named Geraldo Rivera, who has criticized the rapper in the past, quoting another one of Lamar's songs regarding police brutality.
"And we hate the popo, they kill us in the streets, fosho," Rivera says in the song.
Another anchor ends the song with her opinion, "Ah, police. I don't like it."
Songs I find myself replaying are ones like "LOYALTY." featuring Rihanna, "LOVE." featuring ZACARI, "LUST.", "HUMBLE.", and "ELEMENT."
Rihanna was the perfect choice for an upbeat song like "LOYALTY.", and Zacari's voice in "LOVE." almost shows a different, soft side of Lamar's music. Although most of the songs off of "DAMN." are related in some way regarding to what Lamar is rapping about, it just shows the importance and intensity of his own life experiences.
Each song title is named after the elements of life, are one worded, and are in caps to show fans the seriousness of his life in each song. Through his deep lyrics  and his emphasis of his own  experiences, audiences are able to  peak into his own personal narrative. The album, overall is a chronicle of his own life, as well of his rap career.
'DAMN.' focuses on injustice and racism, which are important to be aware of today.
Anyone who supports Black Lives or desires to end injustice in the world will appreciate 'DAMN.'  It reflects suffering in the world, as well as the own pain Lamar has experienced.
Overall, 'DAMN.' is a swan song of intense storytelling that captures the listeners emotionally.
"DAMN." deserves a definite four out of four Grizzly paws.