Marijuana ban erupts conversation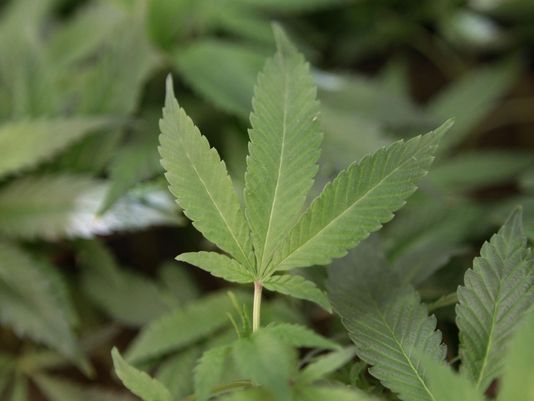 Hang on for a minute...we're trying to find some more stories you might like.
The San Ramon City Council voted on April 25 to ban outdoor marijuana cultivation, marijuana delivery services and the opening of any marijuana businesses, medical or recreational, within city limits.
But the private and indoor cultivation of weed is still permitted in the city, but only up to six plants.
The original bill proposed a potential ban on the use of recreational marijuana within the city.
The bill specifically stated that it would prohibit medical marijuana dispensaries, all medical and nonmedical marijuana cultivation, marijuana delivery, and commercial marijuana activities.
"The proposed amendments to the ordinance extends and further strengthens the city's existing ban on medical marijuana dispensaries, cultivation and delivery to include non-medical marijuana, as well as prohibiting commercial medical and non-medical marijuana activities," Deputy City Attorney Alicia Poon wrote in her staff report to the council.
Growers are still permitted up to grow one to six plants in private residences for personal use, a right protected by Proposition 64 that was approved in 2016.
For personal cultivation, the property must be a residence. The grow lights used must be 1,000 watts, there are to be no gas products or generators, ventilation and filtration systems are required, and the grow area must be enclosed by a six-foot wall and cannot be accessible to people younger than 21.
A functional mechanical locking or electronic security systems must also be installed on the private residence or accessory structure where the cultivation is occurring prior to the commencement of cultivation, and be in operation during cultivation.
The private residence must remain at all times a residence, with legal and functioning cooking, sleeping and sanitation facilities with proper ingress and egress. These rooms shall not be used for marijuana cultivation where such cultivation will prevent their primary use for cooking of meals, sleeping, and bathing.
The bill will become effective 30 days after the vote.
Some Cal students, such as senior Reagan Kennedy, think that the full legalization of marijuana is essential for the city's well-being.
"I don't think it completely reflects the opinion of San Ramon," Kennedy said. "It just made by the decisions of a few people and not many people are politically involved. So I think we should take action. This is an example of bureaucratic inefficiency. They are not taking into account the opinion of all in San Ramon."
But others, such as sophomore Bryan Shin, say that the banning of marijuana dispensaries and delivery has more benefits to the city rather than full legalization.
"We have bathrooms that are closed for that drug. And it's still a drug," Shin said. "It's bad for you. We have a responsibility to act against it."
Since the city has banned commercial cultivation and sales, the city is ineligible for state grant monies which are funded by new state excise taxes which would be effective Jan. 1, 2018.
Anyone who violates this new bill would face civil penalties, misdemeanor charges, or possibly a public nuisance declaration.
Future marijuana talking points for the San Ramon officials include whether the city's existing regulations on tobacco smoke would also apply to marijuana smoke and whether they should update the city's social host ordinance to include marijuana.