Cal's up and coming trap stars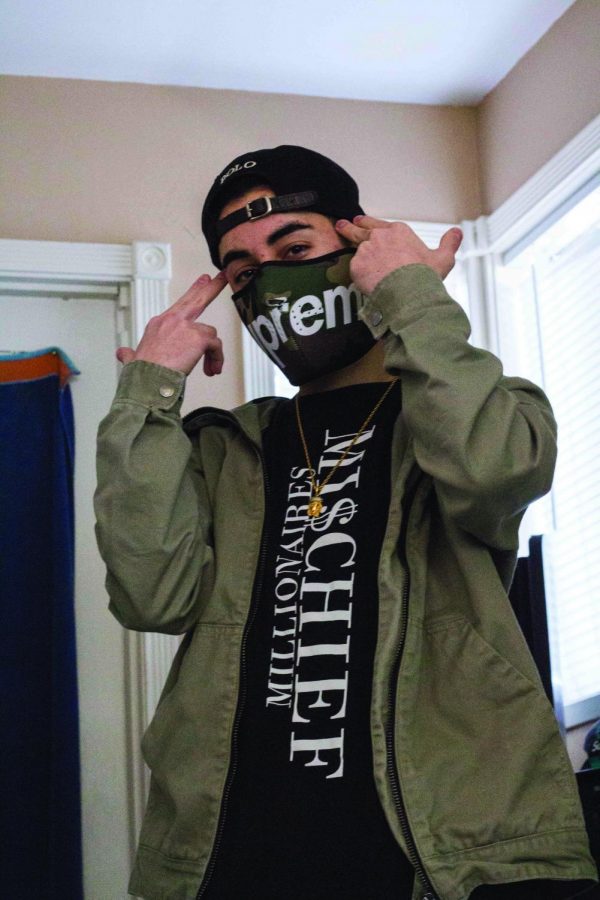 Matt Martinez and Emilio Carrera
February 9, 2018
In 2017, hip-hop surpassed pop as the most streamed genre of music in the country.  
Now more than ever, it's being emulated by the youth.
The sound being replicated by many aspiring artists in our suburban valley is hard gangster trap.
There are a handful of trap artists in the East Bay that are racking up plays on Soundcloud. 
One of these trap acts, is the rap duo known as G**k Gang. The group comprises  Cal High juniors Josh Sung (Young J$ung) and Ethan Lee (Young Lee).
The group had humble beginnings, recording music in middle school on their phones. Now, they have released several singles, each one with at least 1,000 plays. Their controversial name, which uses an Asian racial slur, purposefully plays into their image. 
"We're trying to change the meeting," Sung said. "Instead of a derogatory term, to something like, that's like your friend."
Due to their growing popularity, the two have been working on new material to release. Their  Soundcloud catalogue consists of different kinds of rap, such as the funk influenced "Ain't S**t", but primarily consists of idiosyncratic trap beats.
"When we do trap, it's just to mess around. We barely even spend time on the lyrics," said Sung. "The only reason we make trap songs is so people can go, and listen to them at parties and stuff. Because, that's like the main appeal to them." 
Sung teased an upcoming release that would focus more on those idiosyncratic beats, as well as collaborations with other Bay Area rappers.
Despite their consistent output of music, they still focus primarily on school, yet are still incredibly optimistic about their future in the rap game.
The duo is are fans of  another prominent high school, East Bay rapper, former Cal student and current Las Lomas senior Michael Saatchi, formerly known as the Fresh Prince of San Ramon. 
Current seniors might remember him rap battling English teacher Anatoly Alexeff during a rally in 2015, when administrators cut off his microphone for being too vulgar. 
Michael has been making music since he was nine, and he has consistently dropped singles throughout high school. 
His efforts have not gone unnoticed. The music video for his first official single, "Marty McFly," currently has more than  54,000 views on YouTube, with the plays on his Soundcloud equally impressive.
"I don't produce my beats myself, but most of my songs I've picked the sample for and I always tell the producers how to go about making them," Saatchi said. "They are simply helping me bring my visions to life. Once a beat is finished, I write and record." 
Contrary to G**k Gang, Saatchi prioritizes his music over his school life because he's seen more positive results from the pursuit of his career than from his education.
Saatchi has a new EP out now on his Soundcloud (Mike $aatchi), called "80's Greatest Hits MiXXX", a project that utilizes samples from the hit songs of the decade. (The beat of the opening track samples Africa by Toto, if you need any more convincing to give it a listen.)
Saatchi has also released a new single "Where'd U Go," which is inspired by his own experiences with mental health and relationships.
These rappers have already achieved a lot and have nowhere else to go but up from here. Keep your eyes and ears open for these soon to emerge high school trap stars.