Winter Olympics are starting to shred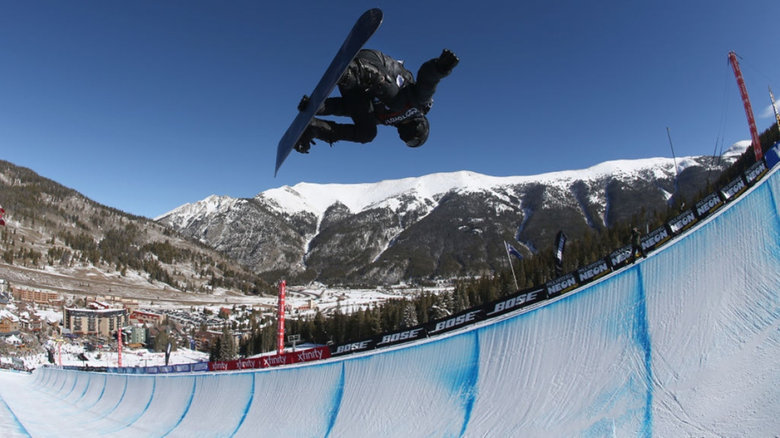 With international political tensions as volatile as they are these days, the 2018 Winter Olympics are an opportunity for a step back, allowing for Americans to put everything aside and watch our athletes.
This year's Winter Olympics officially begin today in Pyeongchang, South Korea, and they will conclude on Feb. 25. All coverage is on NBC.
The state of California is sending a total of 19 athletes to this year's games including, 31-year-old snowboarder Shaun White, who despite a recent head injury qualified for the halfpipe event with a perfect score of 100 points. 
Another noteworthy Californian is 17-year-old women's halfpipe athlete Chloe Kim. She was not able to compete in the Sochi Olympics in 2014 because of her age, but she looks to shine this year.
In 2017, Kim won two halfpipe world championship and is currently ranked number one in the world at her event, so she is expected to overcome her fifth place performance in qualification and win a gold medal.
California natives Jamie Anderson and Maddie Bowman are both gunning for their second career gold medals on the slopes. They are experienced Olympians and won gold medals at the 2014 Sochi games. 
Anderson is the world's top-ranked women's slopestyle snowboarder, and she is expected to follow up her win with another gold medal this year. Bowman won her gold medal in the women's ski halfpipe event and is also expected to win again this year.
Some Bay Area athletes to watch are 18-year-old Karen Chen from Fremont and 17- year-old Vincent Zhou from Palo Alto. Chen is competing in women's figure skating after placing fourth at last year's world championships. She qualified for the Olympic team with a strong third and fourth in short program and free skate at this year's U.S. Figure Skating Championships.
 Zhou is competing in men's figure skating. He placed first at the 2017 International Skating Union Junior Figure Skating Championships, putting him in a good position for a podium run.
 Other US athletes favored to win gold medals are Alpine skiers Lindsey Vonn and Mikaela Shiffrin, 17-year-old figure skater Nathan Chen, who beat the current Olympic and world champions at the 2017-18 grand prix of figure skating, and Heather Bergsma, a speed skater who holds the 1,500- meter speed skating world record. 
The Winter Olympics will include six sports that athletes will be competing in including skiing, snowboarding, sleigh sports, skating events, biathlons, and every fan's favorite, curling.
But there are 15 varied disciplines taken from these six categories which in turn create various events based on distances, number of competitors, and gender. In total, there are 102 medals to be won across all events and sport categories.
Along with the expected events, such as hockey and bobsleigh, there are four new events: big air snowboarding, mass start speed skating, team alpine skiing, and mixed doubles curling.
Big air snowboarding is the equivalent of ski jumping but on a snowboard, with a 49-meter or 160-foot ramp being used to propel snowboarders high into the sky for big air and even bigger tricks.
Massive start speed skating is the equivalent of roller derby but on the ice track, with plenty of jostling and crashes to keep the sport interesting.
Team alpine speed skating pits teams of two men and two women against each other in identical slalom courses, giving skiing the head-to-head feeling it was missing.
Mixed doubles curling is simply co-ed teams of two athletes who compete against other teams in one of the strangest, yet one of the most skillful sports at the Olympics.
Going into the games, the United States has strong athletes in almost every sport and should fare well again this year.