Several Cal High girls have eyes on collegiate hockey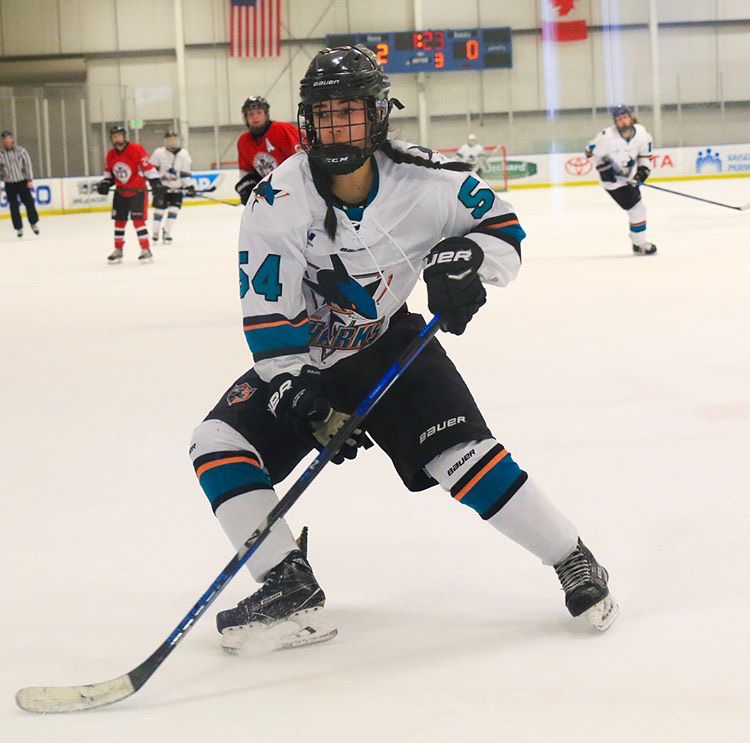 Senior Celine Long and sophomore Evelyn Andrade are following their passions on the ice and breaking boundaries, they hope will lead them to play hockey in college. 
Long, one of seven girls on the San Ramon Grizzlies team, has been playing hockey since she was five and has been on the ice since, all thanks to her dad. 
"My dad played hockey all his life, so he is the person I thank for introducing me to this sport," said Long. 
Long plays for the Junior Sharks 19U Girls team. The team is intense with practices in San Jose twice a week and three times on the weekends, in addition to games.
"It's fun playing with my sister on the ice but a little different. When I play with her it's less physical," said freshman Jean Richard Long.
Long and her team have bonded so much from traveling all over the country for tournaments, to heartbreaking losses and exciting wins.
Their strong bond and difficult practices led them to win the 2017 girls 19U national championship.
"We worked so hard all season to first of all make it to nationals. In complete honesty, we didn't think we would win the whole thing," said Long. "Winning that title was our biggest achievement as a team." 
Long's love for the game is so passionate that she does not see hockey as a male sport.
 "Whenever I travel with my team we always get asked, 'Oh are you guys cheerleaders? Soccer players?'" Long said. "When we tell them we play hockey the usual response is, 'I didn't know girls hockey was a thing!' It's a little frustrating that people automatically think that we play soccer or are cheerleaders simply because we are girls." 
Throughout Long's hockey career she has been recruited by several colleges on the East Coast, but she is yet to pick the school that she will play for next year.
Although Andrade has been playing only about half the time as Long – about seven years – she has become an accomplished enough player to consider playing in college as well.
 Andrade also started on the ice as a child, smacking around her first puck on the ice around age seven.
Her first time seeing hockey was observing hockey players come in for a game after her camp. She recalls pressing her face against the plexiglass and watching. After that she begged her mom to sign her up for the sport. 
Andrade grew up playing hockey in the Tri- Valley where there were mostly only boys playing. 
"My brother and I started hockey together and played on the same teams many times," Andrade said. "I love playing hockey with my brother, I didn't really think of it as a male dominated sport. It wasn't until I started playing against boys up to 18 years of age that I started to feel a difference." 
Andrade now plays for the Tri-Valley Blue Devils Varsity, a division three team that competes throughout Northern California. 
She also just started playing with Long for San Jose Junior Sharks Girls 19U in December. Andrade also plays for the Grizzlies team with fellow sophomore Chelsie Wang and junior Allison Baker, who knows what it's like to break in to a male-dominated sport.
"I became the first girl to play on the varsity D2 team," said Baker, referring to her Tri-Valley Blue Devils squad. "In addition I attended a men's college hockey showcase as the only girl goalie and pitched two shutouts while I was there."
Despite the difficulties of playing on an all-boys team, Baker is proud to represent her gender in the sport.
"Some coaches are completely against having girls on their teams, I know some girls who have gotten cut because of it," said Baker.
Andrade believes the biggest difference between men's and women's hockey is that women can't check the opposing team.
"It's a stronger possession game and requires skill to rob someone of the puck," said Andrade. "I grew up playing with boys, so I've always played a rougher game. I was just introduced to the women's game at a high level and I'm learning a lot."
Andrade believes the sport is definitely growing for women.
"When I first started playing hockey, there was no option except to play on boys' teams in the East Bay," Andrade said. "Today, girls have options to play on the Lady Blue Devils, in the Tri-Valley. There are about 50 girls playing in Dublin and Livermore currently."
These girls are excited for what's to come in women's hockey and are looking forward to seeing more women on the ice in further years.  
About the Writer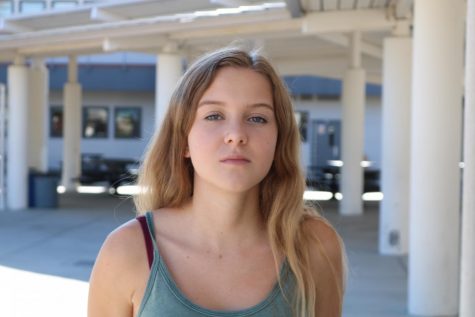 Michelle Kuperman, A&E Editor
Michelle Kuperman has been in newspaper since her sophomore year. As a senior she will be editing the Arts & Entertainment section. Her favorite subject...