Meet The Artists!
Hang on for a minute...we're trying to find some more stories you might like.
My name is Lee and my hobbies include looking for the Mothman during the early hours of the morning and also drawing occasionally. I've been on The Californian staff for three whole years of my high school career and somehow ended up in an editor position for all the graphics that go into the paper. That's chill.
I'm currently on track to graduate and get the hell out of San Ramon as soon as possible. I'll be moving on to attend University of Nevada, Reno in the fall. 
It sure has been something Cal High. Catch you on the flippity flip.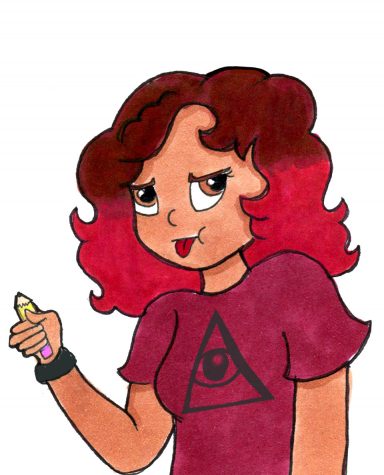 Wassup fools, it's yo' girl Avery. I'm an artist and staffer here on The Californian paper and I love drawing more than myself.
I've been drawing since I was two years old. I've always been inspired by graphic novels and authors to write and draw my own comics. One of my favorite authors and illustrators is Raina Telgemeier–she is my inspiration. I'd have to say my favorite graphic for the newspaper is Darth Vader playing the new Star Wars game as himself. I won graphic of the month for it. For the first time in my life, I actually WON something! 
When not drawing, I enjoy rocking out on my guitar, reading comic books, and learning conspiracy theories about the government.
Fun fact: When I was in third grade I thought I was Cat Woman and would always pretend to rob jewelry stores. So to this day, I always keep a Cat Woman action figure with me as a lucky charm.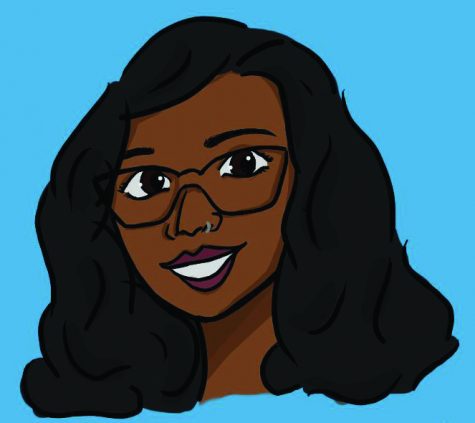 Hallo. I'm Isha, a junior, and this was my first year being part of The Californian. My hobbies include singing, dancing, "art-ing,"  and most of all sleeping. Although I don't get much of it. I like drawing scenery, food, and objects. One of my favorite pieces I've done is a painting of India which is shown here. 
My go-to medium right now is watercolor because it's easy to carry around and dries pretty fast. But I hope to learn how to improve my skills at digital art. I always liked art but had never really thought about it as a career. 
I went back and forth between different types of art careers before settling on illustrator for animated movies after watching Studio Ghibli movies. One of the artists that helped me discover what I wanted to do is Makoto Shinkai. I currently work at Young Art at Stoneridge Mall as an art instructor. 
I am so happy to have drawn so much for the newspaper, but my favorite piece  has to be a collaboration by all the artists to draw the Putin and Trump editorial of them spending time together during Christmas. I'm glad I was able to show this beautiful relationship. 
When I'm not sketching weird things you will probably find me sleeping, listening to music, talking to my friends, or drinking milk tea. I can't wait to continue to be part of newspaper next year (as one of the graphics editors).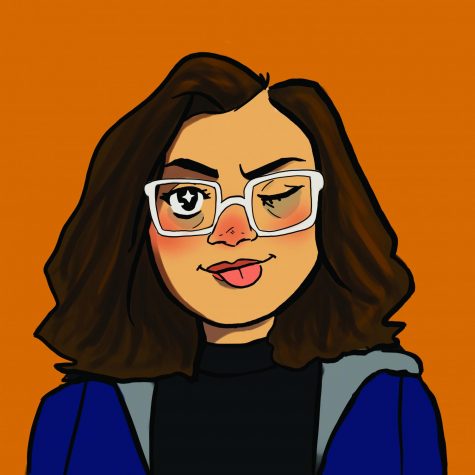 Hello my name is Soph
I like pygmy goat.
If you give me bubble tea
I'll draw your art for free!
This year was my first year in newspaper and I can't wait to make more art for newspaper next year. I enjoy eating, sleeping, and drinking milk tea with my friends. 
You'll usually find me drawing new and exciting self portraits because I am obsessed with myself. Since I was a small wee child I've been making art. 
One of my favorite artists is Junji Ito because of the detail he adds into all of his works, and my favorite manga of his is Uzumaki. I like doodling in pen and I also really enjoy oil painting, despite the mess it brings with it.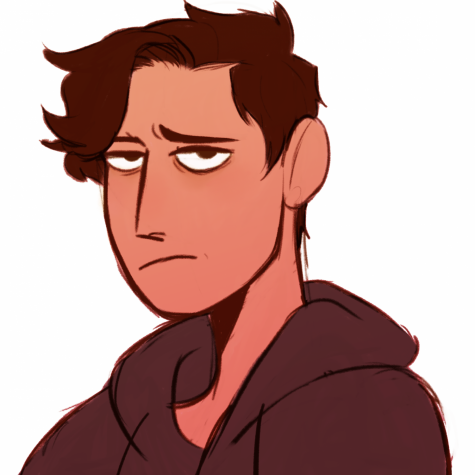 Hey, I'm Faith. I've been kickin it as a newspaper artist for two whole years and now I'm finally writing words in it (absolutely buckwild, I know). I like drawing, podcasts, listening to podcasts while drawing, Fleetwood Mac, unorganized lists of things I like, and long walks on the beach. I dislike tomatoes, people who don't wash their hands, and sand.
 I'm pretty sure last year didn't exist, so I'm gonna say my favorite art that I've drawn for The Californian has been my big Star Wars drawing. 
Next year I'm off to Cal State Fullerton to study film. If you ever see me win an award in the near future, be proud knowing that you can say, "Hey, I know her. She went to my high school. Golly, did she HATE tomatoes."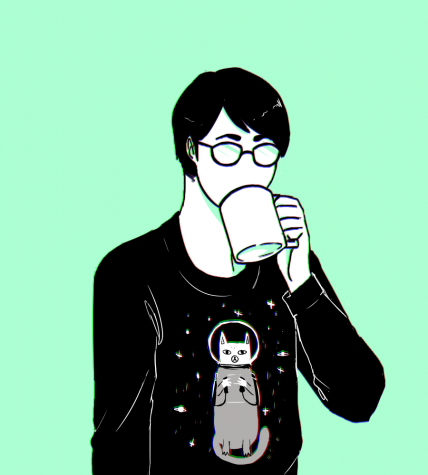 I'm Ming, a junior. My hobbies include complaining about music I don't like, enthusing over music I do like, and making music. My soundcloud is mingdotmp3, no rap to be found, I promise. Also I draw sometimes.
This was my first and last year in newspaper because I have no space next year for this class and I really don't want to take an A period.
My favorite work of art commissioned by the esteemed establishment of The Californian was Santa in jail. 
Fun fact: One time I stayed awake for like two days straight because I wanted to see if I could and I had nothing better to do. Also I'm trans.
I started drawing as a kid because my older sister liked to draw and, for a long period of my childhood, I copied anything and everything that she did.
Some of my favorite artists are Jo Kido (@kikkujo), Shilin Huang (@shilin/@okolnir on social media), and Ryoko Kui. I'm not sure if it's obvious what inspiration I take from them since a lot of it is subconscious, but I really enjoy their artwork and think it's worth checking out.
I don't think I'll ever stop making art. It's a fun hobby and I've kept it up till now. I've got no plans to make a career out of it, but who knows what the future will hold.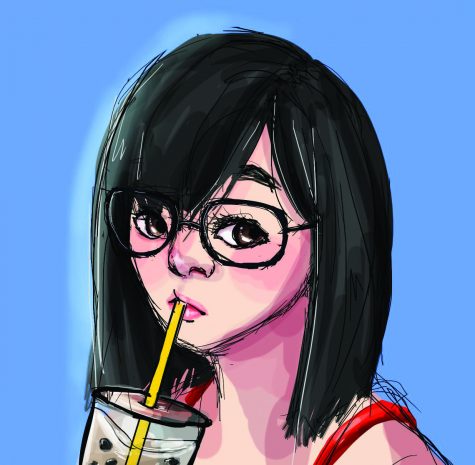 Hellooo, I am Kathy, that one girl you think is probably a weeb who adds "desu" at the end of every sentence she writes… desu. I like to play RPGs with my boyfriend and gain weight from drinking milk tea (at ShareTea!!). 
I always liked drawing when I was younger and always wanted to pursue it! Combined with my passion for RPGs (or MMOs too), I eventually became more  interested in concept art and fantasy drawings. Thus my pursuit for game art, concept art, or animation for college. 
This was my first year in newspaper and I look forward to drawing again next year (as a graphics editor).