Students ready to serve their country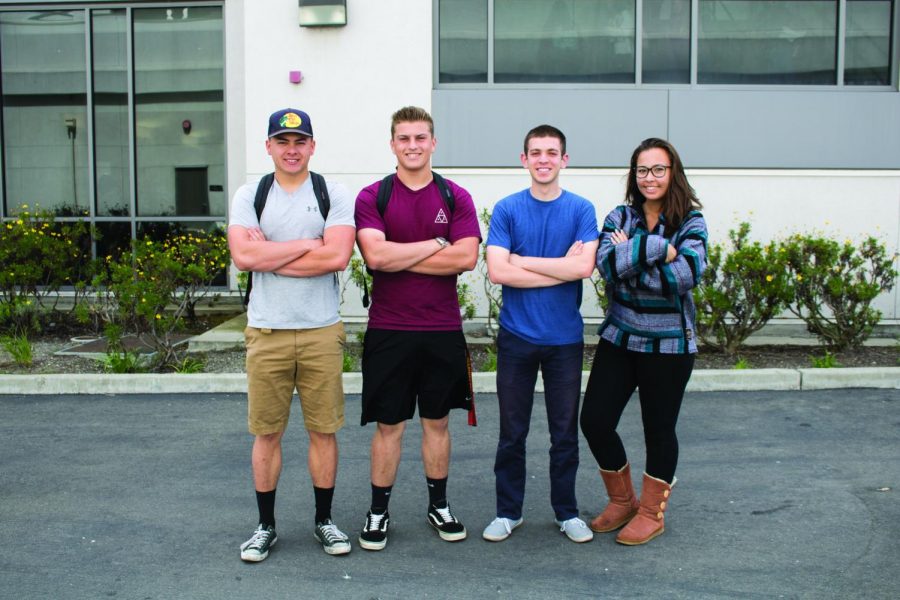 Kevin Sablynski, Staff Writer
May 31, 2018
As we all choose take a step into the real world coming out of high school, there are many valiant seniors deciding to enlist in the military to serve our country. 
Whether it be the Army, Navy, Marine Corps, Air Force or Coast Guard, these students are motivated to take on the coming challenges in their next chapter of their lives. 
"I always liked the sense of duty and purpose the military gave," said senior Amir Udler. "I realized that I wanted to serve with dedication, doing something exciting and worthwhile with my life."
Udler will be attending West Point United States Military Academy in upstate New York for cadet basic training to eventually join the Army. He is feeling nervous but excited for the challenging experience ahead. 
"I'll be joining the Army because I feel that my passion for languages and international relations will help me make an impact in this branch," Udler said. 
Joining the U.S. Marine Corps are seniors Ethan Lister and Scott Marrs, both of whom will both be training in San Diego for boot camp.
"I decided to join the military because school just isn't for me and I wanted to give back to this country," Lister said. "I'm going to the Marines because they're highly disciplined, and they're the best in the world." 
Dedicating oneself to enlisting in the Marine Corps straight out of high school is an intimidating yet courageous choice.
"I decided around seventh grade that I wanted to join because of the challenge," Marrs said, "I'm nervous for what's ahead of me, but excited for the opportunity to travel the world, meet new friends, learn life skills and serve my country."
Senior Hailey Garces will be training in San Antonio at the Lackland Air Base to enlist in the Air Force.
"I got the idea to enlist in the military from my dad because of the many benefits, including paying for college, as well as the opportunity to travel," said Garces, who has many expectations about her commitment to join the military.
"I'm both nervous but excited to join the Air Force," she said. "I expect to learn more about myself and what I want to do in the future."
To all the motivated seniors enlisting straight out of high school, congratulations. You're all on track to achieve great things in the U.S. Military, and we wish you the best of luck for what lies ahead.