Girl's volleyball sets up for NCS playoffs
Cal travels to Carondelet tonight for EBAL finale
With freshly polished hardwood and hung up nets, Cal High's women's volleyball team heads into tonight's season finale at Carondelet as one of the top teams vying for an NCS championship come playoff time. All so far this season, racking up a 25-4 overall record, 14-3 in the highly competitive EBAL.
Cal is in third place behind Foothill and Amador, which have accounted for all three league losses for the Grizzlies. Tonight's game against fourth place Carondelet starts at 6 p.m.
The team had high expectations for themselves this season after finishing finishing second in the EBAL and going 30-5 last year. Cal reached semifinals in NCS last year and advanced to the inaugural state championship, losing in the opening round to Ponderosa.
"It's been a very successful season I think," said senior Jessica Merchant, a second-year captain. "The team is all really close."
Cal enters its season finale on a three-match win streak, including a four-set victory over Monte Vista on Tuesday.  The Grizzlies also beat Dougherty Valley on Oct. 11 in straight sets.
If the Grizzlies win tonight, they should earn a top four seed entering the NCS playoffs, which begin next Wednesday.
Cal has proved to be tournament tested this year.
Cal won a tournament for the second straight season, beating Foothill for the East County Tournament title on Sept. 15 and the Tamalpais Tournament on Aug. 25. The only team to beat Cal in either tournament was Campolindo, which beat the Grizzlies in the second match at the East County Tournament.
"It was very exciting to play in the tournament," senior captain Jenny Dawson said of the East County Tournament. "Nobody expected to us to win, but we went in, played our best, and won the tournament."
Dawson is one of two new captains this year, joining senior Lindsey Burt and Merchant.
"I definitely feel more pressure to be a better role model being one of the captains," said Dawson, a third-year varsity player.
In addition to new captains, the team has welcomed new players including Payton Lee, who is the only freshman to make the varsity team, and Florence Labrador, Ritu Thakker, Maddy Klessel and Sydney Wong, all seniors who didn't play varsity last year.
"At first, being on the team was very different, playing with upperclassmen,'' Lee said. "But my teammates were very welcoming and supportive. This season was a great experience for me and the team."
Added Dawson, "This season went very well. We played to what we were capable of."
About the Contributor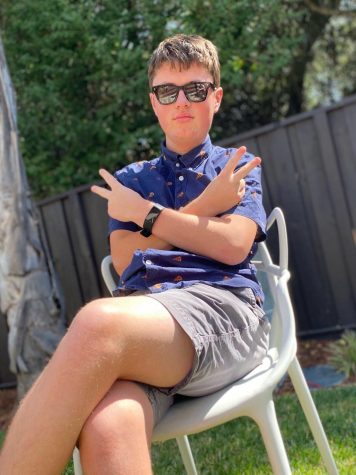 Andrew Sousa, Sports Editor
Andrew is a senior and a third year member of The Californian, and is serving his second year as the Sports Editor. He enjoys cooking, tutoring, gaming,...