Heartbreak in NCS semifinals
Grizzlies football, tennis doubles teams come up just short of titles.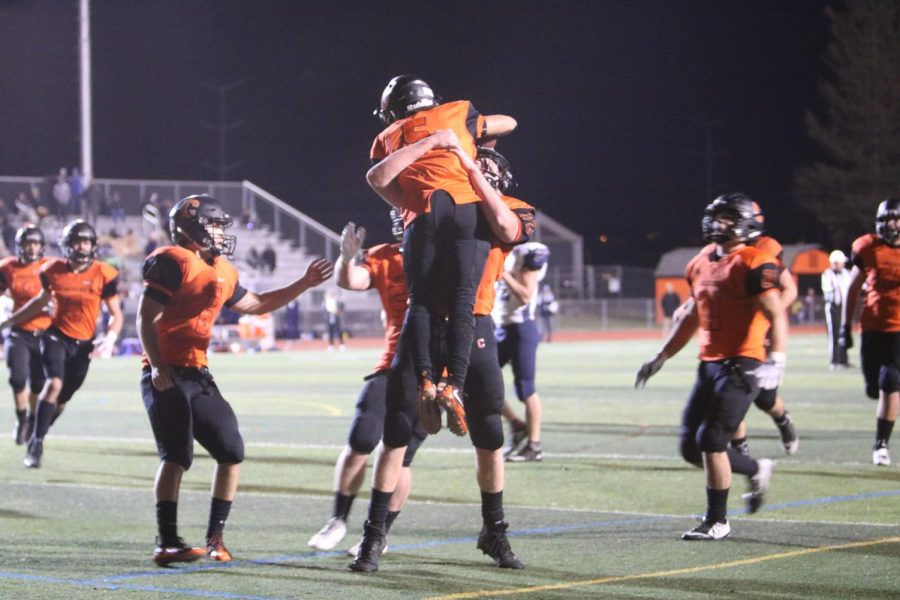 The Cal High football team's playoff run came to an end on Nov. 30 in a tightly-contested 35-34 thriller at home against Freedom High.
Even if the score wasn't in their favor, Grizzly fans were treated with a show when Cal and Freedom went at it with a spot in the North Coast Section championship game on the line.
Cal got off to a fast 21-0 start and it seemed as if a blowout may be ensuing, but the Falcons answered with a touchdown before the first half concluded.
The Falcons' touchdown gave them life in a half that was all Grizzlies, who forced three turnovers and recovered an onside kick.
Freedom's spark of momentum carried into the third quarter, when the Falcons came all the way back to tie the game at 21.
The final 15 minutes of play had a little bit of everything, keeping fans on their toes with every play down the stretch. 
The two squads were knotted up at 28 after a 66-yard touchdown for Freedom and a Jahmal Cornwell touchdown reception (one of his 3 TDs) for Cal with 4:14 remaining.
After Freedom drove down and scored to make it a 35-28, Cal responded with a touchdown with only 15.3 seconds left to play.
With the season on the line, Grizzly head coach Eric Billeci made the decision to go for the two-point conversion and the win instead of playing for overtime. Senior quarterback Matt McCreary handed the ball off to Cornwell, who had motioned from the slot and was tackled short of the end zone.
"I liked the idea of going for two," said senior defensive tackle Keyan Foroodian, who recorded an interception and forced fumble in the game. "Our offense had no momentum, so if we were to have gone for the extra point and sent the game to overtime, with the lack of momentum from our offense, we most likely wouldn't have been able to score." 
The Falcons celebrated as it grew quiet at Ernie Berger Field. The game seemed all but over until junior place kicker Sean Miller executed a perfect onside kick and the Grizzlies recovered the ball.
"It seemed too good to be true," junior running back Belal Alatasi said of the onside kick. "But we knew what needed to be done and tried to use the excitement generated by that play to come back for the win."
Chances of having a legitimate shot at winning still seemed slim for the Grizzlies, but when McCreary connected on a 29-yard pass down the middle to the Freedom 24-yard line, Cal was back in business.
After a delay of game call, senior kicker Tyler Bush was faced with a long 47-yard field goal. Unfortunately, the kick came up short and Cal's playoff run was cut short at the semifinals.
The slow second half start was seen as a turning point in the game.
 "It was due to our lack of focus," Alatasi said. "We went into halftime with a good lead and we thought it would be an easy game from there, so we got complacent."
Although he admitted this game leaves a bitter taste in their mouths, he's optimistic for his senior year as the Grizzlies should be loaded again and prepared to avenge their semifinal defeat.
"We know what we are capable of and know that we have the ability to go even further if we put our minds to it and work harder to achieve our goal," Alatasi said. "So we'll learn from our mistakes and use the last season as motivation to get back on the field better than ever."
Girls Tennis
The girls tennis duo of Srishti Garg and Taylor Long carried the Grizzlies to a semifinal appearance in the NCS Doubles Championship before coming up short.
The No. 2 seeded pair of sophomores worked their way past Mission San Jose and St. Mary's before finally falling to No. 3 Tamalpais, ultimately placing fourth in NCS.
"It was nerve wracking but very exciting because we got to compete against some of the best competition," Long said.
Garg and Long needed only two sets to get past Mission, winning the match 6-1, 6-3.The pair then made quick work of St. Mary's, taking the first two sets 6-0, 6-0.
"We were really happy because we knew we had made it pretty far and that we would be on the leader boards," Garg said.
After taking the first set 6-1 in the semifinals, Tamalpais fought back and defeated the Cal duo 6-0 in each of the next two sets to secure a spot in the NCS title match, which they went on to lose to Piedmont in three sets.
Although playing with each other for the first time this season, Garg and Long didn't take long to become acquainted with each other and their chemistry showed off in the playoffs. Garg highlighted how quickly they bonded and how nice it was to work with her doubles partner.
"We happen to work really well on the court because we're very like-minded," Long said.
About the Contributors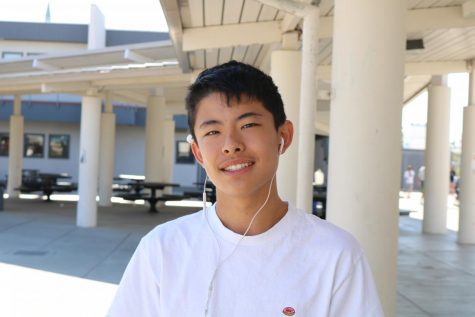 Thomas Tsuchimoto, Photographer, Artist
Thomas Tsuchimoto is a sophomore at Cal High and this is his second year in newspaper. In his second year he will be an artist and sports photographer....