Students chip in to help the needy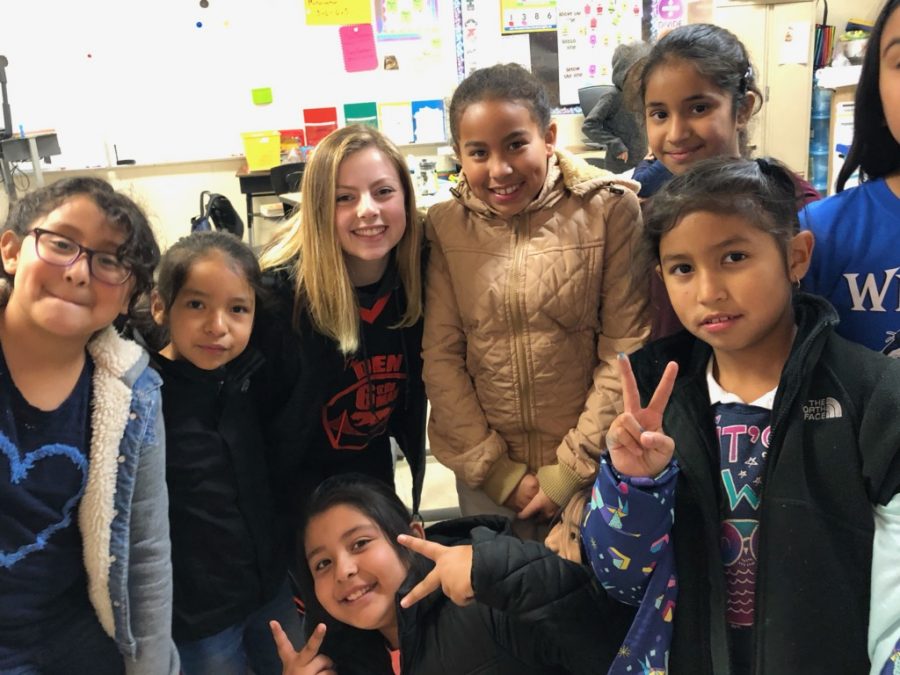 For many people, the holidays are all about giving and being able to appreciate what they have.
But others  don't know what that's like
That's why so many Cal High students have been so generous this holiday season by donating to on-campus organizations  looking to help others.
The leadership program organized its an annual toy drive and collected about 450 new toys  for students at Cal's sister school, Wilson Elementary School in Richmond. Many students there are not as fortunate, so leadership organizes this toy drive to bring some happiness to the lives of many children. 
The reward came on Dec. 5 when leadership adviser Ross Dautel and many of his students delivered the toys to students.
"Seeing the joy they have when they pick out their toy is priceless, which is why I love donating both my time and the toys" junior Audrey Atienza said.
Since freshman year, Atienza had donated toys and her time to go to Richmond and give the gifts to the kids as well. She loves the idea of giving to charity during the holidays because she knows how meaningful a toy can be for a child.
"It's really nice to think about seeing a child get a nice toy for Christmas and it's just really heartwarming," sophomore Natalie Foo said.
Foo showed her gratitude by donating six brand new toys. Her inspiration to donate toys was through memories of opening Christmas toys and remembering how joyful she was when she got them. 
She wanted to pass that experience on to another child that wasn't be as lucky as she was.
Freshman class president Ethan Melvin also believes that giving to charity is a really rewarding act during the holiday season. 
"One toy that we may overlook and not care about can mean the world to a little boy or girl," Melvin said.
Many leadership students are trying to get people to spread the love of the holidays by donating one gift to any organization.
School administrators chipped in by wrapping the donated toys by they were delivered to Wilson Elementary.  
Cal's  Interact Club's efforts to help those in need this holiday season is ongoing by working with an organization called Adopt-A-Family. 
This organization is essentially based on "adopting" a family and donating them items that they might not be able to provide for themselves. This year, Interact picked Zoila and her family who is working hard to make a living. Students can donate gifts or necessities like clothing, plates, cups, toys, and bath towels through Interact.
The club is also going to San Francisco St. Anthony's Food Kitchen this month to help prepare meals for homeless people in San Francisco.
"We couldn't think of any better way to bond than by volunteering together and helping to feed the hungry during the holidays," senior club president Shannon Lee said. "It truly captures the motto of our club: Service Above Self."
For anyone who wants to get involved outside the school, there are many different organizations in the Bay Area that contribute enormously to our community.