What do you mean my holiday sweater is ugly? That's the point!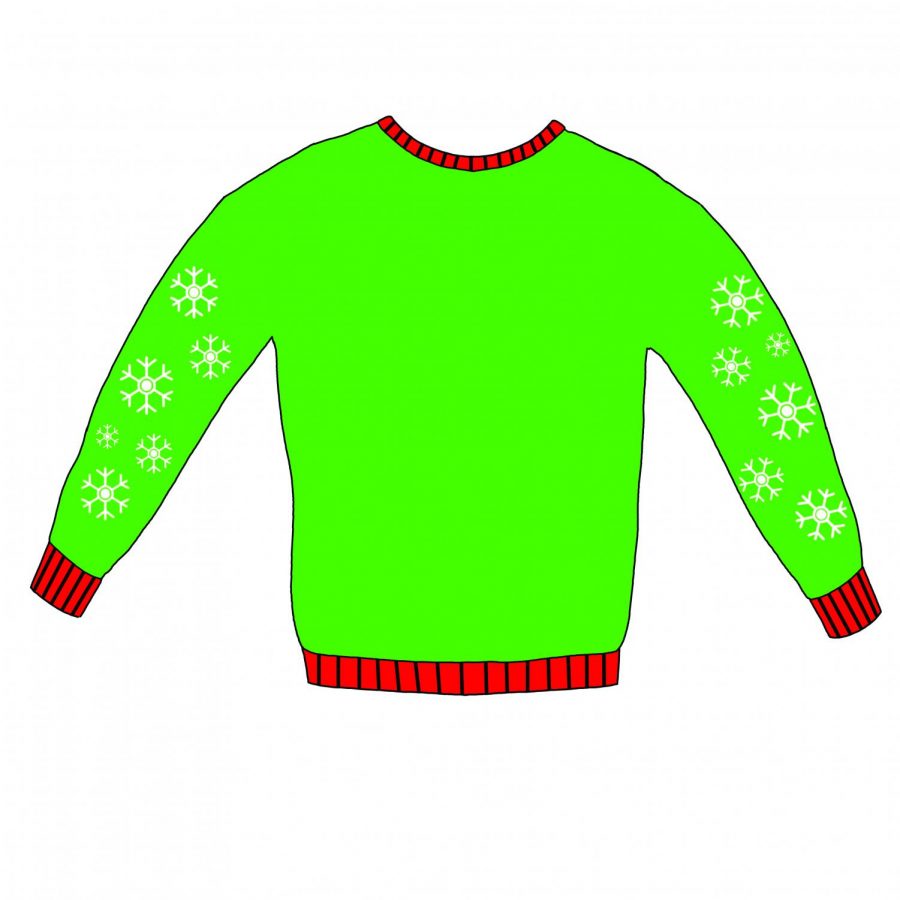 Ugly Christmas sweaters are the trend that anyone from Instagram models to your grandpa can get on board with.
It's that time of year again: ugly sweaters are popping up in stores, and I am hella excited.
They are one of the best trends seen all year. The sweaters are super cozy, make for a good laugh and, best of all, allow me to look bad and pretend it's actually cute.
If you love matching with friends, photo ops, or looking like you just crawled out of a trash can, you should be excited too.
The best photos are taken at the parties featuring these sweaters. It's the one time of year you want to be the worst dressed person present.
Even with family this trend is the best. Someone trying to start an uncomfortable political debate? Instead, laugh at the plush reindeer sewn onto their sweater. They look ridiculous. 
As someone who is cold from November to March, I also appreciate that this trend prioritizes comfort, unlike wearing a little dress to your holiday party, which should be outlawed.
I know what you're thinking: "Christmas sweaters, that's insensitive to people who don't celebrate Christmas." 
Try again! A quick search for an ugly Hanukkah or Kwanzaa sweater will prove you wrong.
There are also non-denominational ugly sweaters available for anyone else who wants to join the fun.
Although there are thousands of these sweaters available in stores, the best way to look truly tacky is to make your own. 
Grab some tinsel, felt, and glue and go crazy. Bad at crafts? Even better. The point is to look silly.
The great part is, you don't need to buy a new sweater every year. The more you wear it, the tackier it gets, and the better it will be for next time.