America's national pastime returns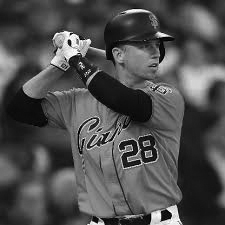 As March winds down, baseball's offseason and spring training come to a close. Headlined by a couple $300 million contracts, an exciting offseason is sure to create for an exhilirating 2019 season.
Here's a brief overview of what to expect from each of MLB's 30 teams.
AL West
Houston Astros – Anything short of a World Series appearance would be considered a disappointment for a 'Stros team this deep and this talented.
Los Angeles Angels – Mike Trout has everything – including a new 12-year, $430 million contract – but a good team around him.
Oakland Athletics – Bay Area, don't get your hopes up for a season like the last. The shaky rotation will determine just how legitimate the A's really are. 
Seattle Mariners – It's been nearly 20 years since the Mariners made the playoffs. Here's to hoping this is the year.
Texas Rangers – In a somewhat odd flurry of offseason pickups, the Rangers managed to get older when they should be focusing on getting younger.
AL Central
Chicago White Sox – The swing and miss on Manny Machado should be indicative of what's in store for the White Sox this season.
Cleveland Indians – Sadly, things have been trending downhill ever since the Indians blew a 3-1 lead in the 2016 World Series. This season acts as a litmus test for Cleveland.       
Detroit Tigers – A young rotation provides the only excitement for this ballclub in the Motor City.
Kansas City Royals – The Royals are a long ways away from becoming relevant again.
Minnesota Twins – Don't be surprised if the Twins take advantage of a weak division and wind up in the playoffs.
AL East
Baltimore Orioles – Coming off of a 47-115 season, you'd think the Orioles would have to see some improvement this year, but probably not much.
Boston Red Sox – There's no reason to believe the BoSox can't repeat as World Series champs this season.
New York Yankees – If they were in any other division, the Yankees would most likely be the clear cut favorite, but they may be destined for another nail-biting Wild Card game.
Tampa Bay Rays – A tough road ahead with surprising expectations put on their backs, the Rays did get better but are they good enough to play in October?
Toronto Blue Jays – The only things Toronto fans have to look forward to this season are the call-up of Vlad Guerrero, Jr., and the Maple Leafs possibly winning a Stanley Cup.
NL West
Arizona Diamondbacks – Goodbye Paul Goldschmidt, A.J. Pollock, and any chance of making the playoffs.
Colorado Rockies – A promising pitching staff in Colorado? That's a first.
Los Angeles Dodgers – After losing a second straight World Series and missing out on the Bryce Harper sweepstakes, the City of Angels is short on hope.
San Diego Padres – Manny Machado becomes the face of a franchise that's been in need of a superstar for quite a while now. 
San Francisco Giants – Sad news as Bruce Bochy announces this will be his final season at the helm. The Giants shouldn't stir up too much excitement in his swan song.
NL Central
Chicago Cubs – After a down year, Chicago should be back in the mix despite a quiet offseason. Whether Kris Bryant can rebound this year will be a huge factor in their success.
Cincinnati Reds – Could this be the year the young Reds push for a playoff spot?
Milwaukee Brewers – The Brew Crew have a target on their backs this year for the first time in a while. The reigning NL Central champs have their work cut out for them.
Pittsburgh Pirates – Just a mediocre team stuck in an extremely talented division.
St. Louis Cardinals – The Cubs-Cardinals rivalry should be exciting to watch with the Red Birds picking up big names in Goldschmidt and Andrew Miller.
NL East
Atlanta Braves – The Braves are infusing veteran star Josh Donaldson into a great, young core. Atlanta will be a fun team to watch in 2019.
Miami Marlins – The only thing Miami picked up over the offseason were new jerseys, and I won't be surprised if they're rebranding once again in the near future.
New York Mets – An active offseason has stirred up some hope in Queens. SOME hope. Mets fans have become accustomed to false hope.
Philadelphia Phillies – A team already trending upwards, their signing of  Harper could make the Phils a serious  playoff threat.
Washington Nationals – It'll be weird not seeing Harper in the everyday lineup. Can phenom Juan Soto fill in those shoes?