March Madness is just heating up
But who really has a chance to hoist the championship trophy?
On March 17 in the year of our lord 2019, March Madness commenced. Like the Purge, the weak teams have started to get rooted out and eliminated to the likes of powerhouses Duke, North Carolina, Kentucky and Gonzaga.
In fact, all of the top three seeds in each region advanced to the Sweet 16, something that rarely happens.All I can say is… WOW. This has been an extremely top heavy March with very few major upsets. The only double digits seed in the Sweet 16 is Oregon.
Everyone else is a 5 or higher. Duke, UNC, Kentucky, Texas Tech, Gonzaga, Tennessee, Houston, Michigan State and Michigan all remain in the tourney. Possible Cinderella stories Liberty, UC Irvine, Murray State and NM State have been brutally eliminated, while the top seeds have rolled to many easy victories.
We now find ourselves with what will be an extremely competitive end to this literal madness. There is no clear victor at this point, and it seems everybody has a chance. Along with this, many players have had their moments of fame. Tacko Fall, Zion Williamson (duh), RJ Barrett, some white dude on Wofford, and Jarrett Culver will have their names etched into the history books in one of the greatest March tourney's of all time.
There is only one perfect bracket remaining so the odds are that 99.9 percent of people have had their dreams shattered, myself included. Really Louisville???
This is when the bloodbath will start. We are in the Sweet 16 and the Giants of the tournament will either time to glory or fall like the Golem. Bless your eyes.
But in terms of who actually is seriously competing to win this thing, let's meet some of the obvious contenders, starting with Duke.
This year's tourney is headlined by the elite talent of the freshman Williamson. He is arguably the most exciting and hyped up prospect since LeBron James, and frankly without him Duke's chances of even making it to this point would have been thin. The ending of Duke's narrow second round win over UCF on Sunday is a perfect example of this.
Duke with Williamson are the most exciting team and potentially the favorites to win.
Without him, well they honestly look like trash, which is confusing, given the fact that they have three other top 15 recruits.
They Blue Devils are also led by Barrett, Cam Reddish, and Tre Jones. Duke sports a phenomenal team from top to bottom led again by the NCAA version of Gregg Popovich, Mike Krysfirrfjsjoaijifczi, or something like that.
Now moving over to Spokane, we find ourselves looking at the actual No. 1 team in the nation, Gonzaga. Led by Rui Hachimura, the Zags will be looking to make another weird run into the Final Four. It's odd because Gonzaga literally has just one player, Hachimura, who is a lock for the first round of the NBA Draft in June. Compared to the other powerhouses they are awkward, but they always find a way.
Back to the South and Midwest region where we have Virginia, Kentucky and UNC, three teams which all have legitimate chances to go for the championship. I couldn't wait for one of them to lose to some small Catholic school with no March Madness credentials. But since there are no teams like that left in a tourney mostly missing upsets, the best chance there is for a crazy upset is No. 12 Oregon crashing the party.
Moving even deeper into the South Region we find ourselves looking at Tennessee, the college basketball equivalent of the Chargers, who riise to the top of the standings, win a couple good games then have their behinds handed to them by a REAL contender.
Next are the upper tier contenders like Michigan State, Texas Tech, LSU and Houston. All of these teams have legit shots to go all the way, but will they really?  Then we have middle tier contenders such as Purdue, Michigan, Florida State, Virginia Tech and LSU.
Too bad WOFFORD got knocked out by Kentucky. WHAT IS A WOFFORD ANYWAY?
Frankly, I have to roll with Gonzaga beating Houston in the Championship with the third and fourth place consolation prizes going to Kentucky and Duke. I don't know if it's because of the searing distaste I have for Duke or the state of Kentucky as a whole, but I really like Houston. They are nearly perfect in overall play and have really looked solid.
The Zags have also looked unbeatable and if Hachimura can go off, then it's over.
About the Writer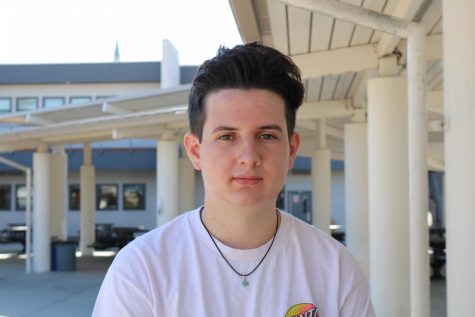 Josh Nichols, News Lite Editor
Josh Nichols, a member of the class of 2021, is in his second year at the Californian, currently serving as the News Lite editor. He loves cats, traveling...