Potential 2020 presidential candidates emerge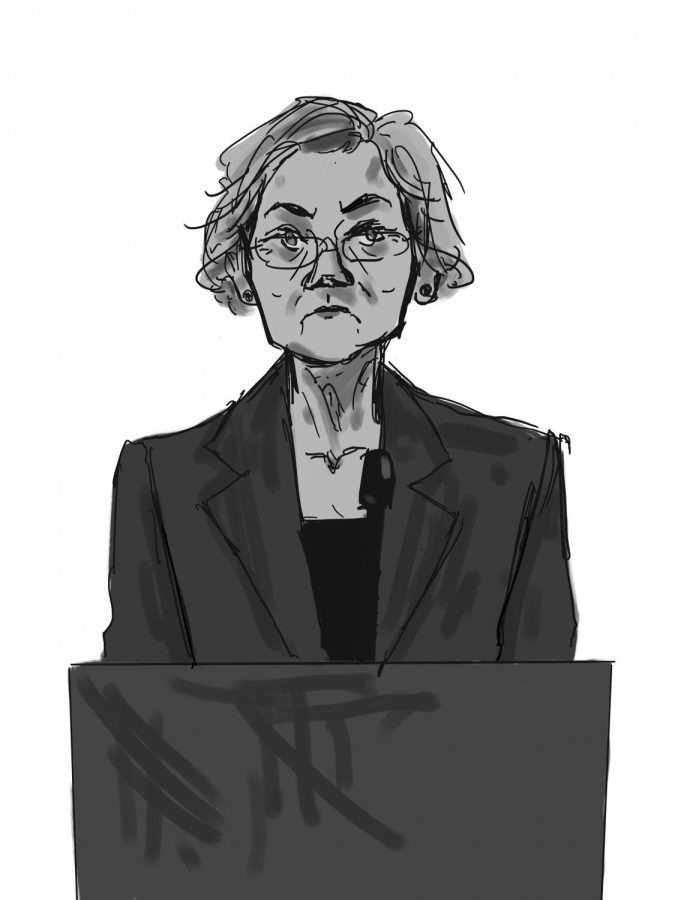 Ben Rettig, Staff Writer
March 26, 2019
Our nation's presidential election will be coming up fast, and this race is shaping up to be quite the stunner…or not.
The current field is shaping up to be largely Democratic, a move that could drastically hurt the party if votes are spread among a plethora of candidates. 
Nevertheless, both parties will come up with a plan to fight for the presidential office as effictively as possible.
After an unprecedented election by many accounts in 2016, many people are eagerly anticipating a change in the presidential office. 
But some hope that President Trump will be re-elected and the Republican president will serve for four more years. Here's a look at Trump's top challengers now, and Trump himself.
Elizabeth Warren
Serving as a senator from Massachusetts since 2013, Warren was among the first to declare her run for the 2020 election.
Forming her campaign on wanting to rebuild America's middle class, to end Washington's corruption and to establish a justice system engineered to penalize large corporations, Warren has gained notoriety in ways other than her harsh rhetoric toward the upper class.
  Many have criticized Warren for her foggy claims to be of Native American descent, which most likely came about well over a handful of generations ago. 
I really don't think Warren has a chance at winning.  Her foggy claims of Native American heritage along with the fact that she wants to provide financial reparations to Native American families that were affected by European settlers. This screams of a desperate attempt to try and poach the minority vote and shows little faith in her own policies.     
Kamala Harris
An Oakland  native, first term California Senator Harris also declared her run for office in 2020 quite early.  
Harris is most known for her desire to raise the federal minimum wage to $15 an hour, her relaxed policies on immigration, and her severe criticism of the Trump administration. Harris's voice does not fall on deaf ears and likely resonates with many California voters.
 Again, I believe that Harris' chances of becoming president are slim. Harris is struggling to raise money for her campaign because of her stance on refusing to find corporations to help her with funding. It is no secret that Harris strongly dislikes large corporations and evidently job growth as well.
Bernie Sanders
Feel the bern! Bernie is back! The Senator from Vermont is back in the running for the 2020 election after a loss to Democratic nominee Hillary Clinton in 2016.  
Sanders became notorious in 2016 with the younger generations due to his very socialist ideas on college education, large corporations and banks, and healthcare. 
There really is no telling how Sanders's socialist ideas will fair with the changing political landscape of the American voters.  
I hope that the American voter will do their research to understand why socialism can not work in America.  If Sanders runs, it will be a blessing to the Republicans, as Sanders will likely steal a large portion of Democratic voters as he did in 2016. 
However, Sanders claims that all his policies will work flawlessly.  
This has been said more than once before in socialist history.  
Donald Trump faces many powerful Democrats
To no surprise, President Trump was the first person to enter the field for the 2020 race, vowing to run for re-election on Jan. 20, 2017.  It is no doubt that president Trump has ruffled more than a few feathers during his brief presidency. 
His recent shutdown of the federal government and declaration of a national emergency has undoubtedly made him lose a large portion of his target audience that voted to elect him in 2016. 
Nevertheless, President Trump's economic successes can not be ignored, with unemployment at record lows for minority groups and the whole nation. 
The only thing that could stop President Trump from running in 2020 was if his "bone spurs" that prevented him from being able to fulfill his draft notice to the Vietnam War in 1968 started acting up again.   
Beto O'Rourke
Beto O' Rourke is the most recent to have announced his running  and is hoping to make his  appearence in national politics as the  46th president.  After losing to Texas senator Ted Cruz in 2018 , O'Rourke is hoping that the demographic of which he appeals to  is present outside the lone star state.  Unfortounately for O'Rourke, his relatively undefined policies on many hot topics such as immigration and border security make many worry that he lacks the sternness of a succesful president.  
Other candidates
Possible candidates for 2020 include several notable CEOs and previous candidates from the 2016 election.
 Former Republican governor of Ohio John Kasich has yet to declare his run, but he may be a possible challenger for the Republican nomination.  
Former Vice President Joe Biden has yet to declare his run for office, but many are eagerly waiting for his announcement.  With 36 years experience as a senator and eight years as vice president, Biden is undoubtedly qualified for the job. 
Having served as VP for President Obama from 2009 to 2017, Biden has said many times before that he did not always agree with all of Obama's decisions and that he remained an independent thinker. This is a very admirable trait of a politician.    
One thing is most for certain: the political landscape of America is constantly changing. 
Both views of the Democratic and Republican parties are shifting and moderate minds are becoming the majority in America.