Varsity Football Travels to Heritage Friday Night
In a seemingly uneven match-up, the undefeated Cal High Grizzlies are going up against the Heritage Patriots Friday night. 
While Cal comes in with a 3-0 record, the Patriots are 1-3 overall. The game kicks off at Heritage High at 7 p.m. Cal is coming off its bye week, while Heritage beat Amador Valley 21-14 last Friday.
Seniors Daniel Desoto, Austin Anderson, Hasani Savage, Beni Lata, juniors Nick Reid and Giovanni Phillips, and sophomore Teddy Booras have been key players in Cal's wins over Freedom (44-40), Antioch (14-12) and Churchill County (25-12). 
In a wild back and forth game against Freedom on Sept. 6, Phillips scored the game winner on a 93 yard touchdown run in the fourth quarter. Phillips also caught a 25 yard TD pass from Booras. Savage scored on a 74 yard TD run and Desoto had a 54 yard TD run. 
In the game Antioch on Aug. 30, Desoto rushed for 101 yards and had six tackles. 
About the Writer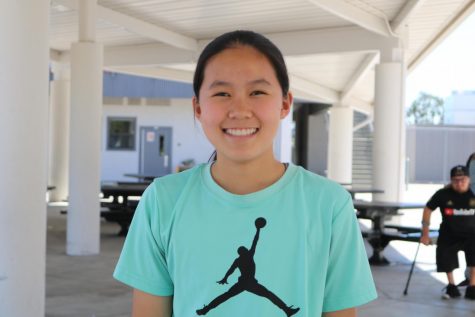 Angela Zhang, Staff Writer
Angela Zhang is a first year reporter in The Californian. In her free time, she enjoys playing basketball, piano, or video games. Her favorite basketball...