Cellist Joins Marching Band
The Cal High marching band has never had a cellist before, but their new one is making her mark and is here to stay.
Senior Jewel Cha, who has played the cello for eight years, is excited about her opportunity to join the marching band this year. She is enjoying her time in the band's front ensemble, which traditionally features percussion instruments such as drums and marimbas.
New band director Michael Samson, said Cha is a strong cello player.
"She actually reached out to me over the summer saying she was interested in being involved in marching band," Samson said. "I was looking for a string player to play some of the parts for our show."
The last time a string player performed with the band was two years ago, when a violinist actually marched with them.
When Samson heard Cha play, he knew she would be a good fit for what he had in mind. He adapted what was originally a violin part for a cello.
Senior Eric Ko, who has played xylophone for Cal's band two years, performs with childhood friend Cha in the front ensemble.
"She's a very talented cello player," said Ko, who has known Cha since kindergarten.
Samson's decision to put a cellist in the marching band is interesting and ultimately fitting for the show Cal is performing this season.
The show is a spooky, Halloween-themed, macabre-type piece complete with ghosts and goblins, ending on a rendition of "Welcome to the Black Parade" by My Chemical Romance.
Samson describes the performance as a celebration of the strange. He says that Cha's sound will be an integral story element to the show.
"Her musical voice is such an important part," he said.
Performances are  different for Cha now, as she not only is the sole cellist playing her part, but she's in the center of the front ensemble, or the pit, located in the front of the field.
Cha said being in the marching band doesn't drastically affect her playing, but being the only cellist means she's putting more work into making her part as good as it can be.
"[It's helped me] become more confident in playing in front of people," Cha said.
Cha was drawn to string instruments from a young age. She saw a cello and thought it was an instrument she could bring alive, and to this day she loves the sound of it.
Since she been playing, music has become a therapeutic experience for her.
"Music is actually one of the things that gets me through the day," Cha said.
A large part of Cha's life is devoted to playing the cello. The band meets three times a week outside of school for up to four hours each day. Her schedule used to be even more packed, as she was a member of the Oakland Symphony Youth Orchestra for five years.
Senior Marcus Cheng has known Cha for four years and is familiar with her talent. He said it's not unheard of to have a cellist in band. Cheng played clarinet for Cal's band under former director Kent Johnson for the past three years, but he's not is part of it this year.
Since Samson replaced Johnson this year, there have been several changes to the program, and adding a cellist is just one of them.
Ko believes that the changes to the marching band are for the better. Cha doesn't feel the changes as keenly as some, but she's hoping her new role will start a tradition.
When Cha graduates at the end of the school year, she wants the position of band cellist to be passed down to either junior Brandon Shin or freshman Ethan Shin, not related but both cellists in Cal's chamber orchestra with Cha.
In the meantime, she hopes the band continues to work well together.
"I do feel like we're actually getting better with our skills," said Cha.
About the Contributors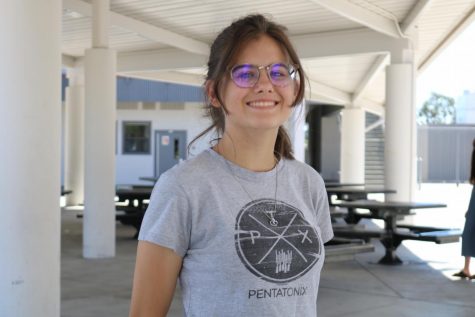 Miranda LeGate, Staff Writer
Miranda LeGate is an aspiring young writer and journalist. She is currently interning at McSweeney's Newspaper in San Francisco, where she does a lot...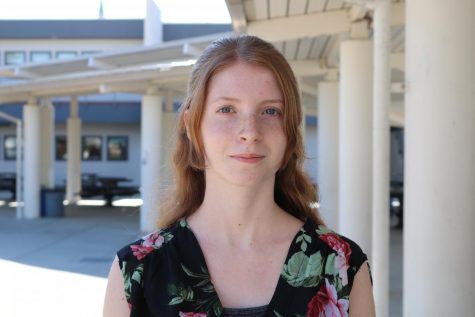 Lorelai Slaydon, Staff Writer, Photographer, Artist
Lorelai Slaydon, a sophomore, is in her first year as a photographer, artist, and reporter for The Californian. During her free time she enjoys playing...