College Board's Latest Evil Scheme
No matter who you are or what classes you're taking, I'm sure everyone at Cal High can agree that the College Board is the absolute worst.
It seems this "nonprofit" organization's main goal is to make our chances of getting into college as small as possible while sucking up as much of our money as it can.
In its latest scheme, the College Board has moved up AP exam registration to Sept. 27, instead of the usual deadline at the end of February. This has caused students and teachers alike to reel, and rightfully so.
The most obvious issue with this decision is students were forced to decide whether to register for their AP exams before they even got a feel for the class. Many students signed up and paid $130 per exam justbecause they wanted to recieve college credit.
At least Cal students had until the end of their seventh week in an AP class to decide to sign up for the test, but some students didn't even start school until early September. The new deadline gave them only three weeks to decide how they felt about their AP courses, which isn't nearly enough time.
It's widely assumed that it looks better to colleges when students take the AP exam. Some students would rather risk earning a bad score than not taking a test at all. This is evident by the growing number of students taking exams.
Since 2009, the number of students taking AP exams has increased by 42 percent, and this number is expected to skyrocket in the coming years.
Last year, more than 5 million students took at least one AP exam. Multiply that by last year's $120 price tag per test and the College Board made more than $500 million from AP exams alone.
This doesn't even count SAT registration fees, score reports to colleges, score cancellation fees, and countless other hidden costs lining the College Board's pockets. So, it's hard to deny that the newest AP registration change is anything but another College Board cash grab.
It's common knowledge that the College Board isn't deserving of its "nonprofit" status. Its CEO makes more than a million dollars a year, and its top executives more than $500,000 a year. With exam costs increasing every year, their salaries will continue to climb.
And with new early registration deadlines, more students than before will hand over their money, oftentimes to get a more disappointing score than they expected.
The College Board, however, stands by their new policy. It claims this move will "increase student commitment to AP" and that their piloting of the early registration in 2018 resulted in increased scores of three or higher. It also claims that being "less likely to give up, confident, [and] engaged" are characteristics of the students registering early.
But these claims are just the College Board's way of saying that the pressure to follow through with early registration pushes students to the limit to assure themselves a better score. Students are already under enough stress trying to secure their futures, and the pressure to back up a decision made a few weeks into the school year is too much for their already overflowing plates.
It's not just students that are hurt by early registration. The higher numbers of registries make teachers obligated to follow the very clear, rigid structure the College Board "recommends" teaching to AP students in order to prepare them for their May exams.
This leads to an automatonic teaching method, sucking all the life out of what should be an exciting and engaging class. Nonprofitquarterly.org said it best when it wrote, "The modern AP class is where curiosity goes to die."
The bottom line is, AP classes are designed to be more rigorous courses for students invested in that particular subject. But record-low college acceptance rates and the College Board's greater investment in our money than our minds takes the fun out of learning an in-depth subject.
This latest move is nothing but a money grab disguised as motivation, and students are the big losers.
Luckily, there are some pieces of information the College Board may not want us to know that may help all of us AP kids in our quest for a top score.
Students can get their registration fees fully refunded before Nov. 15, and students who cancel before March 13 will lose only $40 to a "paper deposit". Because we all know the skyrocketing price of 10 sheets of paper.
Remember, Cal High, even if you do take a few AP classes, you don't have to take every single AP exam to get into college. Focus on the subjects you're passionate about and give it your all. Good luck out there, and remember, until the day we graduate, the College Board is the absolute worst.
Leave a Comment
About the Contributors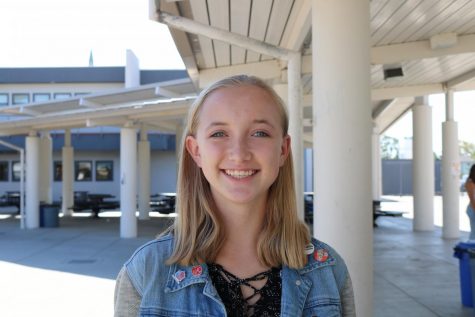 Shannah Saul, Staff Writer
Shannah Saul is a senior at Cal High, and this is her second year in newspaper. She's also a self proclaimed theater freak in Cal's Play Production...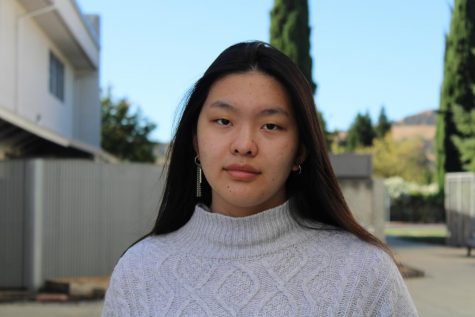 Carol Chen, Photo Editor
Senior Carol Chen joins the Californian as an artist for the second time, after taking a break during  junior year. This year, she plans to experiment...