Junior Returns After Year in Italy
Most students can't entertain the thought of moving to a new high school, but a brave few dare to learn in a completely different environment.
Junior Layla Duran-Jakubec is one of them.
Without knowing any Italian, Duran-Jakubec attended Instituto Clasico de don Bosco in Sardinia, Italy, from September 2018 to June 2019.
She said she slowly picked up the language by immersing herself in the Italian culture. Prior to her arrival, she tried to utilize online tools such as Duolingo to learn Italian, but didn't get too far.
But she was able to continue to learn and grow through her experiences once there.
"I feel like I'm more mature now and more independent," Duran-Jakubec said.
Her progression as an American teenager trying to adapt to Italian culture was not easy.
She said she got yelled at in a market for not speaking Italian, changed host families multiple times, and struggled to make friends.
"It was a lot more difficult than I imagined," Duran-Jakubec said.
Eventually, Duran-Jakubec made a lot of new friends and lived through unique experiences, such as attending a party in an abandoned middle school and taking classes in Ancient Greek, Latin, and art history.
Duran-Jakubec noted that Italy and California were very similar, but the teens had a lot more freedom in Italy.
Unlike most exchange students, she went to Italy without an exchange program.
Her mother, Jennie Duran, communicated with a host family with whom she was familiar with because she had hosted their daughter in a previous year. She also dealt with Duran-Jakubec's immigration and insurance.
Duran-Jakubec isn't the only person in her family to have experienced a foreign exchange program. Her mother also studied abroad for a year in Germany.
Like her daughter, Duran believed it was much more difficult than she imagined because she said she had to overcome racism and other harrowing experiences.
As a foreign exchange veteran, Duran had a lot of wisdom to share with her daughter as they communicated through WhatsApp, FaceTime, and Skype.
"Be curious, be brave, be adventurous," Duran said.
Duran's experience encouraged her to host many foreign students, which played a great role in Duran-Jakubec's desire to study abroad. In fact, Duran-Jakubec is currently hosting Cal High junior Emma Soelgaard, who is from Copenhagen, Denmark.
Unlike Duran-Jakubec, Soelgaard is doing her exchange through the American Field Service.
"I'm excited to get to know new people and make new friends," Soelgaard said.
She has definitely found a friend in Duran-Jakubec. It's not uncommon to see these two together around school.
While Duran-Jakubec has made many foreign friends, she also keeps her friends from home close to her heart. When Duran-Jakubec was in Italy, she maintained contact with her friends through social media.
"Our hours were different," junior Kinsey Peterlinz, a close friend of Duran-Jakubec, said. "I'd be in bed and she'd be waking up and sending me stuff."
Duran-Jakubec's time was not the only thing that changed during her year abroad. Peterlinz was quick to comment on how culturally different Duran-Jakubec seemed, citing her new interest in Italian food as an example.
"I think she's more independent because she was out on her own," Peterlinz said. "She really expanded her own self."
Duran-Jakubec endured many hardships in Italy, and many doubted her abilities. But Peterlinz described her as a charismatic, energetic go-getter who really persevered.
In fact, Duran-Jakubec's endurance shows others that they can survive a foreign exchange program as well.
"Seeing her doing it makes me more comfortable that I can do it," Peterlinz said.
Duran-Jakubec said it was a childhood dream to study abroad. Now that her dream is fulfilled, she wants to visit Russia or Germany this summer.
Despite the trials and tribulations, she enjoyed the experience in Italy and encourages other students to get involved in exchange programs such as the Rotary Youth Exchange or AFS.
"It was a really good experience overall," she said.
Leave a Comment
About the Contributors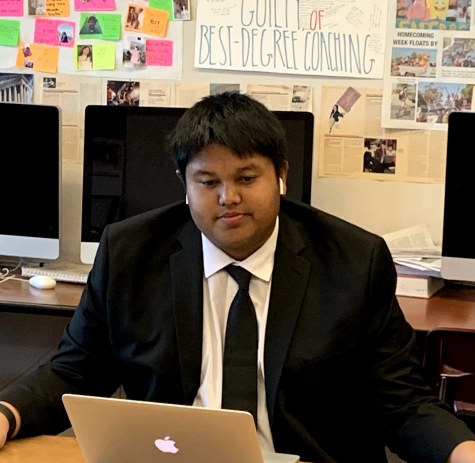 Ronnie Gogoi, Co News Editor
Ronnie Gogoi is currently a news editor for the Californian. He enjoys reading books and hanging out with homies. Over the past couple of months his dislike...
Nima Pendar, Co Photography Editor
Nima is a senior at Cal High. This is his third year in the Californian and his second year as a Photography Editor. He has a passion in the biological...