Nats-Brewers Wild Card Game Kicks Off MLB Playoffs
The Milwaukee Brewers will face off tonight against the host Washington Nationals in the National League Wild Card game. 
The Brewers come into the game on fire, having the best record in September at 20-5. The Nationals cruise in, having been nearly assured of a playoff berth for many weeks. 
Cy Young candidate Max Scherzer (11-7, 2.92 ERA, 243 strikeouts) is starting for the Nationals, while Brandon Woodruff (11-3, 3.62 ERA, 143 strikeouts) is expected to start for the Brewers.
The Nationals are led by their strong pitching, with Scherzer, Stephen Strasburgh and Patrick Corbin highlighting the starting rotation. They're backed by a potent offense, with MVP candidate Anthony Rendon (.319 average, 34 HRs, 126 RBI), Juan Soto, and Trea Turner leading the way.
The Brewers have great momentum, but are also very vulnerable. Losing 2018 MVP Christian Yelich to a broken kneecap was a huge blow, and it will seriously hamper the Brewers's chances of winning.
Their pitching leaves something to be desired, but their offense and bullpen will give the Brew Crew a chance in any game.
Ryan Braun, Mike Moustakaus, and Travis Shaw will provide steady offense, while a bullpen led by Josh Hader (37 saves, 2.62 ERA, 138 strikeouts) will be lockdown for the Brewers.
To win, the Nationals need to jump ahead early, scoring in the opening innings and giving their shaky bullpen a margin for error.
For the Brewers to win, they need their pitching to silence the Nationals's bats, and keep the game close going into the final innings, where the Brewers will have the definite advantage.
The game will begin at 5:08 p.m. on TBS.
About the Writer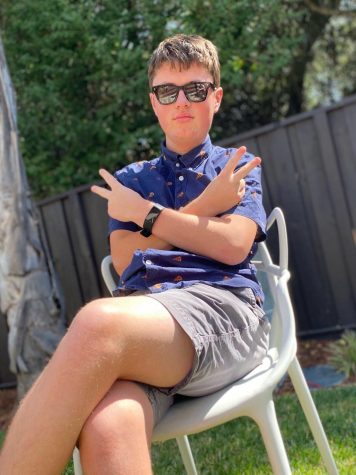 Andrew Sousa, Sports Editor
Andrew is a senior and a third year member of The Californian, and is serving his second year as the Sports Editor. He enjoys cooking, tutoring, gaming,...