Disney releases 'Frozen' sequel this month
Ready for the ultimate time warp? It's been almost seven years since the first "Frozen" movie came out.
Regardless of whether you actually liked the first movie (or at least liked it until your younger siblings and cousins blasted "Let it Go" for the hundredth time), it's pretty obvious that "Frozen" was a very important movie that shaped a big part of our childhoods.
Now, with Disney releasing a sequel on Nov. 22, people are wondering if "Frozen 2" will be a smash hit like the first movie, or if it will join a long line of franchises better left in our childhood years.
According to the trailer, Queen Elsa and her sister Anna will take on a dangerous faraway journey, as they attempt to discover the voice that is calling Elsa. Elsa's quest to find out more about her powers will lead her and the rest of the "Frozen" team to unite and save the kingdom.
Based on what the trailers tell us, in this chapter of the "Frozen" universe, the kingdom of Arendelle is threatened by mysterious forces. Princess Elsa begins hearing voices, and after encouragement from those little enchanted trolls we all remember, she sets out with Anna, Olaf, Kristoff, and Sven into the enchanted forest.
The strong female leads only seem to get stronger while the male sidekicks are, well, to the side.
Kristoff, a Sámi ice harvester, who played a massive role in the first movie, has about two lines in the trailer. The ladies of the movie seem to get all of the comedic moments, too. Even the lovable Olaf spent all of his screen time in the trailer standing in the background.
Unlike many movies in the past, there aren't any forced attempts to make the males of the movie more important. Their time to shine will come in the movie, I'm sure, but for now the focus is on the two iconic sisters.
All of this progressive change in terms of character roles is refreshing, but hardly an accident. In fact, many have been expecting "Frozen 2" to be even more progressive than the first, even topping the original's whole "true love doesn't come from a man, sisters before misters" idea.
It's clear that we are not the same people as we were when "Frozen" first came out in 2013, and "Frozen" is not the same movie. Many aspects of the movie have become iconic parts of pop culture.
Since its release, Princess Elsa has become an LGBTQ+ icon in the Disney world, and many original fans believe it's time Disney made her a designated, "official" gay Disney princess.
In addition, it was just announced that a Hindi version of "Frozen 2" would be released in India with sisters Parineeti Chopra and Priyanka Chopra Jonas voicing Elsa and Anna, respectively.
When asked about "Frozen 2" in an interview with E! News, Kristen Bell (the voice of Anna), said, "It is still very kid safe and kid friendly but it has grown up with the viewer. I don't think it will surprise anyone that we are still tackling harder to talk about issues like we did in the first one like accepting who you are and family being a priority and there are some of those issues that we talk about and new ones that we talk about…"
Neither IMDb nor Rotten Tomatoes have released a rating of the movie. They also have not released any critic reviews. This leaves most of the judging of "Frozen 2" to the viewer, at least until the official critics release their opinions.
Many people are hopeful for "Frozen 2". Disney has shown that bringing back classic movies for a sequel after a long time can still draw a large audience and be successful at the box office. Just look at "The Incredibles 2" or "Toy Story 4"!
Additionally, the timing of the movie is perfect. It's lined up pretty well with Christmas (about a month beforehand), and Thanksgiving. This time of year is great for younger audiences who enjoy the movies and their families, who would prefer the kids out of the house while preparing the Thanksgiving turkey or deep cleaning for Christmas guests.
So to all of those who enjoy "Frozen", have fun reliving a childhood classic. And to all those who can't stand it? Well, "Frozen" fever is back, so let it go. (Haha, get it?)
Leave a Comment
About the Contributor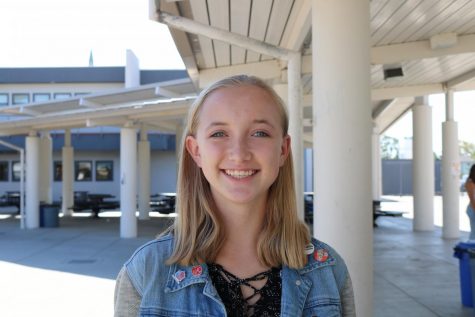 Shannah Saul, Staff Writer
Shannah Saul is a senior at Cal High, and this is her second year in newspaper. She's also a self proclaimed theater freak in Cal's Play Production...