District transfers flock to Cal, SRV
Despite being the top ranked high schools in the district, Dougherty Valley and Monte Vista high schools have seen the most intradistrict transfer students leave their campuses.
This year, 250 of the 373 high school students who transferred within the San Ramon Valley Unified School District left Dougherty and Monte Vista, with the majority of these students going to San Ramon Valley and Cal High, according to district figures.
Dougherty had the most intradistrict transfer from its campus with 130 students, despite being ranked No. 20 in the state and 192 nationally, according to U.S. News and World Report's 2019 Best High School Rankings. 
, followed by Cal with 109, even though both schools are ranked lower academically.
San Ramon also had the highest net gain of intradistrict transfers with 77, followed by  Cal with 46. This shows how many more students transferred to the school than from the school.
Dougherty Valley had the greatest net loss of students at 89, followed by Monte Vista with 34.
As reported in the Oct. 10 issue of The Californian, many Dougherty students who transferred to Cal did so because of academic stress.
About the Contributors
Nick Harvey, Opinion Editor
Nick Harvey is a junior and is excited to start his second year at The Californian as the Opinion Editor. Nick's favorite subject is history, and he...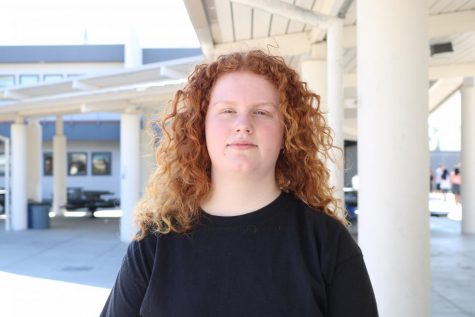 Rebecca Newman, Graphics Editor
Rebecca Newman, a junior and second year newspaper student, is the graphics editor for the Californian. A dedicated digital artist, Rebecca enjoys creating...