Welcome to Florida, a bruise on America's hip
If you thought that California was America's pothole, let me introduce you to the state having spasms in the gutter. Meet Florida, and its bold and highly fanatical population.
For those of you who don't know, "Florida Man" is a meme about the crazy things that the men and women of Florida do on a regular basis to end up in the news. Examples include instances of Florida men doing some of the following: Breaking into prisons to meet their friends, or running an illegal gator ring.
There are so many incidents like this that if you simply search "Florida man" you will stumble upon a treasure trove of content that is uniquely, well, Florida. There's even a program where you can type in your birthday and there will be a Florida Man article published on the same date.
Recently President Trump canceled holding the G-7 meeting next year at his resort in Florida. I have no evidence to support this, but it's my theory that the President canceled the meeting due to worries that a Florida Man holding an alligator would burst through the door and challenge them to a fight.
The Sunshine State was settled first by Spain in 1513, then it was purchased in 1819 by the USA, and since that time, Florida has been a zoo in America's basement.
If the 50 states were a massive family, Florida would be the gun-toting, boat-owning uncle who drives a Jeep with the doors ripped off and an American flag flying proudly on the back. But in 2013 a Twitter account, @_FloridaMan, started posting articles about the misadventures of Florida men.
This started the meme you know today as more and more people became aware of these seemingly insane people doing hilariously stupid things in their home state. This resulted in a flurry of new headlines being rediscovered and a growing number of people turning their attention to this seemingly intoxicated state.
Some of my favorite Florida Man headlines include "Florida Man Tries to Sneak $150 Worth of Crab Out of Store by Hiding it in His Pants" and "Florida Man in Bull Onesie Accused of Trying to Burn Down ex-Lover's House with Spaghetti Sauce". And who wouldn't cherish "Florida Man Caught Licking Doorbell by Ring Doorbell Camera" or "Florida Man Stabs Tourist Despite Having no Arms".
This made me wonder about the crazy things that happen at Cal, things that are comparable to the things that happen with Florida Man, like "Local High Schooler Who Complains About Climbing up Stairs Every Day Falls Down Stairs, Stairs Get the Last Laugh", or "Grizzly Student Gets Four Different Math Teachers in the Span of Two Months".
I know the events that transpire at Cal wouldn't hold a candle to Florida's wacky shenanigans but hey, who knows? Through all of this talk about Florida, I also began to think about the crazy happenings of our country as a whole, which begs the question: Is the US the world's Florida? Is News Lite the Florida of this newspaper? Does Florida live in a society?
We want answers, America.
Leave a Comment
About the Contributors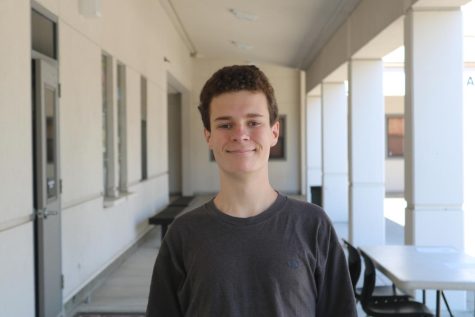 Wyatt Golla, News Lite Editor
Senior Wyatt Golla is the News Lite Editor for The Californian, and this will be his fourth year working for the newspaper. He's happy that he can finally...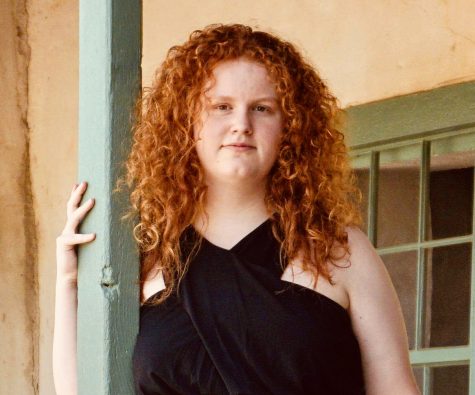 Rebecca Newman, Graphics Editor
A senior at California High School, Rebecca Newman is a third-year newspaper student and is currently the graphics editor for the Californian. She spends...