The best binge-worthy shows
With 2019 coming to an end, many are looking back and wondering which T.V shows were the best from the past 10 years. Well don't you worry, I have some answers right here. These tv shows were some of the most influential to the 2010 decade.
The Good Place
This show is about a woman named Eleanor who passed away and finds herself in the afterlife. After she is mistakenly placed in the good part of heaven, she has to make friends and avoid those who would want to oust her from heaven. Audiences liked the variety of actors and the originality of the show.
Bojack Horseman
Bojack Horseman is an alcoholic horse with more self loathing than the average teenager. Bojack is a washed up 90's actor who spends the rest of his time wallowing in self-pity and drinking. The show follows him from one wild adventure to the next. The show was widely regarded as hilarious, clever, and deep at times.
Better Call Saul
Fans of "Breaking Bad" were more than ready to watch this show that took place 6 years after the events of it. Some even said it was a little better than its predecessor, which gives it a spot on this list. This show follows a lawyer named Saul who was often seen in "Breaking Bad" and who is just as dangerous and cunning as Walter White.
Black Mirror
Black Mirror is a set of satirical stories, yet the stories are still suspenseful and intriguing when they intend to be with a large audience approval. The episodes follow different technological advances that shows how this ever growing tech could be damaging to our society as well as helpful. The viewers liked the satire, horror, and originality.
Jo-Jo's Bizarre Adventure
It has 4 main parts, each of them following a member of the protagonists family, the joestar family. This show is instantly recognisable from its amazing animation and look, and it has been praised by many.
Brooklyn 99
This show is about a a group of detectives in Brooklyn solving crime it's more than your average cop show, with a large array of diverse characters and action. From humor to action and even romance, this show has everything you need for a good time. This show is known for its diverse actors from the LGBT community and Latinx community, not to mention the iconic Andy Samburg.
End of the F***ing World
This show is about the adventures of the sociopathic James and the angsty teen Alyssa as they embark to find Alyssa's father, who left when she was young. The show follows their wild and crazy adventures as they try and flee from the law and find places to stay for the night. If you like British comedies based on comics, this is the one for you.
Rick and Morty
Rick and Morty follows the adventures of the fourth wall breaking scientist Rick Sanchez and his grandson Morty. They travel through dimensions with Rick's groundbreaking technology and save the world more often than not. The tounge and cheek humor that comes with this show is why so many people like it. The show is now in its fourth season, and shows no signs of being any less popular.
Stranger things
Stranger things is a horror science fiction show on netflix that takes place in the early 80's. It's had three seasons so far and was a mystery series about a mother searching for her missing child, unveiling horrifying truths. This show grabbed the hearts of Americans everywhere with it's sweet characters, and amazing CGI technology.
Game of Thrones
Game of Thrones is an epic medieval fantasy based on George R.R Martin's book. It about seven kingdoms fighting for power over the land in an eight season show. This show had eight seasons with amazing sword fighting, romance, and twists at every turn. This show is known as everyone's favorite for a reason.
Leave a Comment
About the Contributors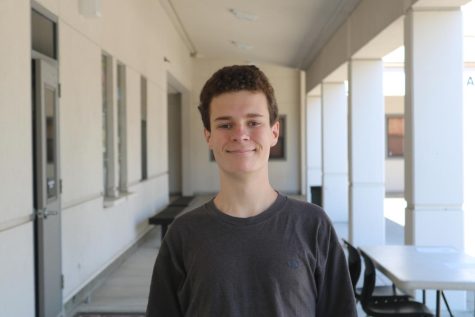 Wyatt Golla, News Lite Editor
Senior Wyatt Golla is the News Lite Editor for The Californian, and this will be his fourth year working for the newspaper. He's happy that he can finally...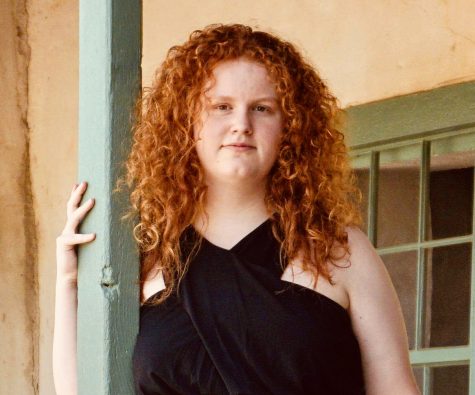 Rebecca Newman, Graphics Editor
A senior at California High School, Rebecca Newman is a third-year newspaper student and is currently the graphics editor for the Californian. She spends...