What makes a classic holiday film?
There's nothing like a cold winter day in December. Your favorite holiday movie is turned on while you're sitting on the couch with a steaming cup of hot chocolate. You laugh, giggle and smile at the funniest parts of the movie.
Holiday movies bring families together, creating an important time for all of us. But what really makes a classic holiday film?
Holiday movies should be funny, appropriate for families, and most of all, bring everyone together to laugh and celebrate the holidays. 
For me, ever since I watching "A Christmas Story," my whole life has changed. Every December I would watch that movie. Remember that scene with the turkey and the hillbilly neighbor's hound dogs? That was the ultimate part, and I  would laugh every time.
Comedic parts make a holiday movie great, especially if the movie is produced well.
Cal High US History teacher, Benjamin Anderson, also enjoys holiday movies, especially "A Christmas Story" and "Nightmare Before Christmas". 
Anderson said any movie that involves Jewish tradition is a favorite of his. He said he likes the screaming scene from "Home Alone" and the line from "A Christmas Story" when Ralphie asked Santa for the two-hundred shot range model air rifle.
AP US History Troy Bristol loves holiday films, especially the nostalgic ones that include snow, Santa, and without cheesy, over-religious themes. The "Home Alone" series and "Elf"  are his favorites. 
But maybe you prefer Christmas animations, like senior Tiana Rahmani, who loves "The Nightmare Before Christmas". She also looks for any holiday animation or film that involves romance and or comedy. 
Try searching around Netflix, Hulu, Amazon Prime, or those old dusty DVDs in the closet or basement. Turn on a holiday movie or two this December and binge watch more movies after that. Maybe even keep watching holiday movies until next December, although that would be extremely unhealthy. 
Holiday movies keep me going when there's nothing else to do outside. When all the shops are closed and everyone's at home enjoying the company of family and opening gifts, turn on a holiday film.  It's just the thing to do.
You want holiday entertainment, especially when family and friends are joining the fun. That's what keeps people together, especially with homemade cookies, hot chocolate, and other holiday treats.
So gather around that classy fireplace and turn on a holiday movie because that's the way to celebrate a wonderful season while being with family and friends.
About the Contributors
Jaida Baker, Staff Writer
Jaida Baker is a senior at California High School in San Ramon, very excited to be working in newspaper again this year. In her free time, she loves to...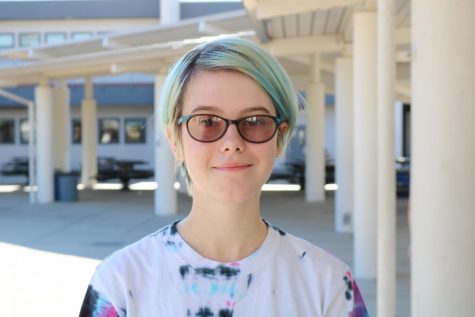 Jay Warren, Artist
Jay Warren is a senior and a returning artist. This year he hopes to create more fun illustrations for the newspaper. In his free time he enjoys playing...