Young activist fights for sustainability
Senior Caelan Chamberlain has made a huge impact on Cal High with her effort to help the environment.
Her main projects include last month's clothing swap and advocating for the use of biodegradable utensils in the cafeteria earlier this year.
"Switching to biodegradable utensils really shows that one person can make a difference," said senior Anjana Kumar,
who is close friends with Chamberlain. "She is really aiming to make the world a better place."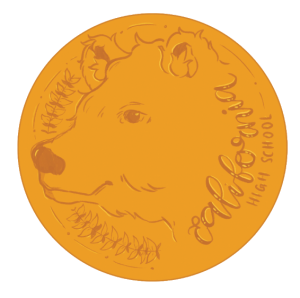 In order to switch to more environmentally friendly utensils, Chamberlain researched possible alternatives for plastic, like biodegradable material.
Chamberlain said she learned about some options, then emailed Cal's Principal, Megan Keefer, who then emailed the
director of child nutrition at the district to set up a meeting.
After the meeting, Chamberlain researched the brand Cal was using and found an alternative called Enviroware, which takes 10 years to decompose in a landfill.
"While this [was] not the best option, it was very much better than the kind that the district puts in the elementary schools," Chamberlain said.
In addition to the switch from plastic to biodegradable utensils, Chamberlain had other ideas in mind, such as renewable fashion.
"I condemn fast fashion, like Forever 21 or Target because the clothing they make is cheap and will not last," Chamberlain said. "I think you can get as good clothing for cheaper by thrifting or swapping clothing."
After Chamberlain made a jean jacket out of recycled jeans, she began to gain more interest in sustainable fashion.
Because of this interest, Chamberlain hosted the school's inaugural cloth
ing swap the week before Thanksgiving break.
She worked with Needle Earth, an organization that helps to set up clothing swaps in high schools.
"I planned this clothing swap by first putting up flyers and collecting bins to hold the [donated] clothing," Chamberlain said. "We collected for two weeks."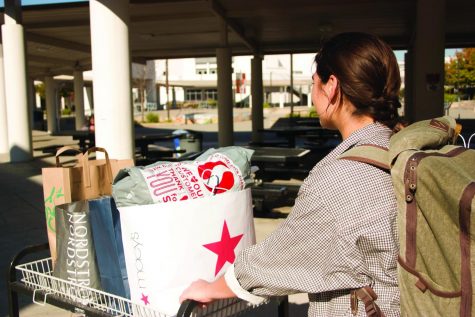 Chamberlain raffled off sustainably-made beanie babies as an incentive to donate. Chamberlain said the beanie babies were made out of thrifted fabric filled with rice and beans.
After collecting clothes, Chamberlain stored the bins at her house while sorting them by size with a group of volunteers.
The clothing swap was a huge success. Many clothes were donated and lots of students were seen on the school's stage during lunch, picking up new clothes.
All of the extra clothing will be donated to the Purple Heart Army, an organization that sells clothes to base thrift stores for people with family in the army.
"Starting the clothing swap was great as it really builds community," Kumar said.
Chamberlain's motivation for starting her projects was influenced heavily by her friends.
"Caelan is so epic," said senior Eli Ortega, who is close friends with Chamberlain and was an influence in her recent projects. "Her transition to a sustainable fashionable lifestyle has been so refreshing to witness because she's combined her own individuality and taste with an eco-friendly mindset that goes hand-in-hand with my own passions."
Chamberlain has created a clothing swap committee so she can host more swaps later in the year. She has been working with biomedical science teacher Joanna Condon to continue this project.
"[Chamberlain] has always been thoughtful about her place in the world and the impact on the planet," Condon said. "She is conscious of other people's feelings and thoughts."
With the support from her friends and teachers, Chamberlain is making strides in advocating for a positive change on campus.
"I love service projects like this," Chamberlain said. "I want to continue helping my community."
About the Contributors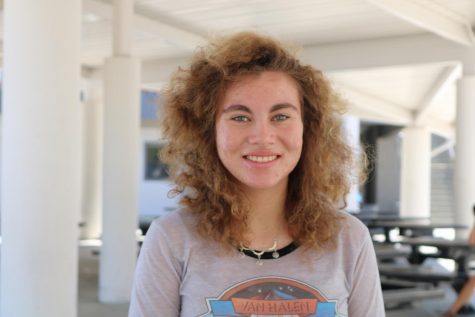 Olivia Haley, Photographer
Olivia Haley is a first year photographer for the Californian Newspaper. She is a junior this year at Cal High. Olivia is also involved in the music program...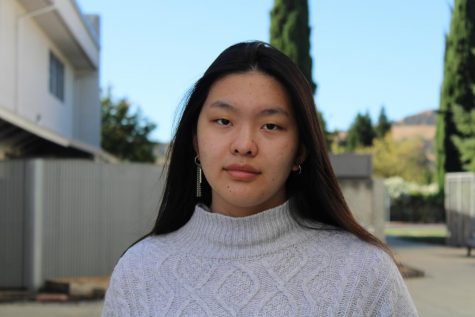 Carol Chen, Photo Editor
Senior Carol Chen joins the Californian as an artist for the second time, after taking a break during  junior year. This year, she plans to experiment...