Bay Area teams cursed by one another
And Boston makes it look so easy.
It's either the Niners, the Sharks, or the Warriors having a great season, but it's never all three. For whatever reason, the Bay Area just can't have a year where all of their sports teams are doing consistently well.
Even our baseball teams are guilty of this. If the A's have a good season, the Giants don't, and vice-versa.
At this point though, they've become less relevant because they're more detached summer teams. Plus, at least there's two of them to root for.
The Sharks, usually first or second in the NHL Pacific Division, are a whopping sixth this year with a 24-27-4 record. This is a league where the Vancouver Canucks are now in first.
It's not like the Pacific Division is particularly talented.
It's hard to believe, but the Warriors are doing worse. With a 12-40 record, the team that reached the NBA finals the last five seasons are dead last in both the Western Conference and the NBA as a whole.
Even the Sacramento Kings are better than the Warriors. Jeez.
Last year should have been the peak of Bay Area excellence, but of course the Niners crashed and burned when quarterback Jimmy Garoppolo suffered a torn ACL in his left knee early in the season.
From there, it was all downhill for San Francisco as more of their roster went down.
OK, so maybe 2019-2020 would be our year.
And it should have been. All we needed were the two most consistent Bay Area teams to keep it up. The Warriors had another great season prior to the 2019-2020 season,  and were the champions of the Western Conference for the fifth straight year.
The Sharks lost in the Western Conference Finals to St. Louis, but their playoff run had been so impressive, nobody was really too upset.
Fast forward to February, and it's basically the sports apocalypse.
The current Warriors have pulled a 2018-2019 Niners and lost most of their top talent to injuries. Stephen Curry, Klay Thompson, and the list goes on and on.
Some are optimistic, and argue that the Warriors still can make the playoffs amid a surprisingly weak bottom half of the Western Conference. All they need to do is get on a hot streak and they'll be right there.
But that would require winning games and again, they're last in the league.
The Sharks are more tricky. These guys are scrambling to first figure out what's wrong, and it appears we have an answer. Everything is wrong.
They thought despite giving up Joe Pavelski, Joonas Donskoi, and Gustav Nyquist (20 percent of the scoring from last season), superstars like Brent Burns, Logan Couture, and Erik Karlsson would make up for it.
Unfortunately, the Sharks didn't seem to get the memo. Karlsson is not worth $11 million a year. Burns is flailing. Martin Jones and Aaron Dell are now fighting for a starting spot in goal after Jones proved he couldn't stop a puck if it fell into his glove.
Former head coach Peter DeBoer has been fired and is now coaching for the Vegas Golden Knights, a powerhouse team that already gives the Sharks trouble. And oh yeah, Couture is injured.
You didn't think you were getting through this without an injury, did you?
And what's worse, with the Oakland Raiders officially becoming the Las Vegas Raiders, we've lost the resident trash team that makes the rest of our sports teams look that much better. Is one of our once-mighty teams going to have to replace them?
Luckily, we're still fortunate to have two baseball teams. Unfortunately, these two teams seem to have the same issue- they can't both agree on a good season.
Last year, the A's were second in the American League West with an impressive 97-65 record, and cinched a Wild Card spot. The Giants, on the other hand, missed the playoffs for the third straight season with a 77-85 record. In fact, the last time the A's and Giants both finished with a winning record was 2014.
Will we ever have a perfect Bay Area trifecta? The answer: not this season. And maybe not next season either.
It's highly unlikely the Sharks and Warriors make it into playoff position, and in the Sharks' case, they don't have a chance at the draft since they traded away their picks.
The Warriors, on the other hand, may have a shot at a nice comeback. Their best plan of attack is to just roll over, accept defeat and a high draft pick, and wait for the stars to come back.
At least we'll always have the 2015, 2017, and 2018 titles.
At the end of the day, we're not Boston. But even if we were, what goes up must come down. The true fans will stay dedicated to this city (or cities) until we're back on top, and then it'll all be worth it.
And if you're looking for some optimism right now, just think of this- at least the Patriots didn't win the Super Bowl. Then again, neither did the Niners.
Leave a Comment
About the Contributor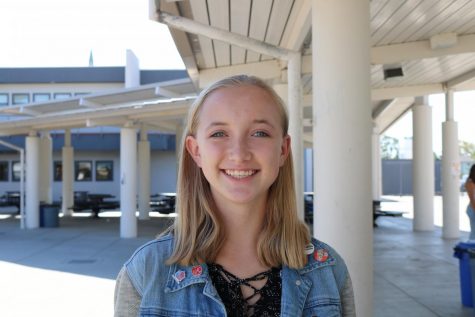 Shannah Saul, Staff Writer
Shannah Saul is a senior at Cal High, and this is her second year in newspaper. She's also a self proclaimed theater freak in Cal's Play Production...