Fans circle over Miller's album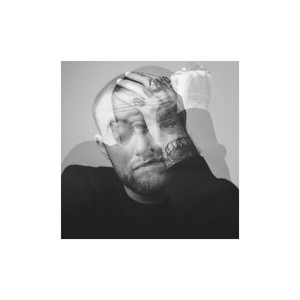 Many people stayed awake  on Jan. 16 anticipating the release of a very special piece by Malcolm James McCormick, also known as Mac Miller. 
His family announced some "good news" when they said they were releasing a posthumous album titled "Circles," featuring many pieces he had worked on before his death.
 Miller died of an accidental drug overdose in September 2018. He was only 26 years old. 
A lot of the credit to releasing this 12-track album goes to Miller's producer, Jon Brion. Before his death, Miller and Brion had a vision to release a "trilogy" of albums. 
One was "Swimming", which came out on  Aug. 3, 2018, weeks before Miller's death. "Circles" was supposed to follow and be all song based. The third album was meant to be a pure hip-hop rap album. 
As it was intended to be, "Circles" is a collection of 12 slow, simple songs. "Good News" was released as a single a week before the album release. It was No. 17 on the Billboard Hot 100 as of Jan. 25, becoming the biggest hit on the album.
"When the family came to me, it was one of the most memorable days of my life, because a little bit of time had passed, but it was very, very, very fresh for parents who had lost a kid," Brion said in an interview with Vulture. 
Brion worked painfully slow on the album so he could try to change it as little as possible. He drastically changed some tracks and left others almost untouched. 
"We simply know that it was important to Malcolm for the world to hear it," Mac Miller's family wrote in an Instagram post. 
The album starts off with "Circles", giving off a solemn but also therapeutic vibe, and setting a theme for the rest of the album. 
The next two tracks surprisingly differ, with a rather upbeat rhythm, "Complicated" and "Blue World". "Everybody" features an inspired cover of Arthur Lee "Everybody's Gotta Live".
Many of the lyrics talk about slowing down mentally and taking things one by one, such as in "Complicated", "Woods", and "Once a Day", which ends the album. 
"Circles" is Miller's sixth studio album.
"It's a new type of music for him," freshman Eshaan Shanbhag said. "I like his traditional hip hop style better."
This album brought back memories for many fans and was like a last piece from Mac before he left. 
On the same Friday, Eminem dropped a surprise album "Music to Be Murdered By," which many fans thought was disrespectful. One individual on Twitter wrote, "Eminem is TRASH for dropping that album the same day as Mac Miller's final posthumous album ever." 
But official album release dates are planned months in advance, and this was probably a mere coincidence. Eminem's album  was filled with rather energetic, fast, and aggressive songs. 
"Blue World" differed from the tone of the rest of the album. 
The album got a lot of attention but introduced a current debate today: whether it's okay to release posthumous pieces. 
"I believe it's OK because every artist sings for their fans, so not doing that would defeat the purpose of being an artist," freshman Kaylee Hernandez said. 
Many dedicated fans believe it's OK to release a posthumous album because it's a way for fans to continue remembering the artist. 
"It allows the artist's legacy to continue even after their death," junior Naman Jain said.
"Circles" works perfectly as a posthumous piece with its calm, blue theme. It gives fans something to remember Miller by.
About the Writer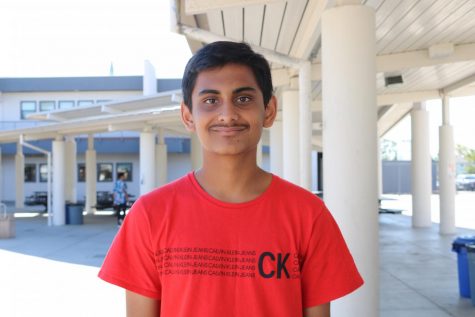 Abhyudaya Srivastava, Staff Writer
Abhyudaya Srivastava is one of the few freshmen in the newspaper class at Cal High. He chose this class because of his interest in writing and his previous...