Hello, you fluffy stressball!
In recent years, many Cal High students have been comforted by furry friends on campus, courtesy of administrators and staff.
Started a few years ago,the school has brought in service animals to comfort overly stressed students as they prepared during finals week.
California law insures that service and emotional support dogs are allowed on school grounds. The San Ramon Valley Unified School District policy reinforces this law, allowing service animals so long as students get permission.
Teacher Eghosa Hamilton, has been bringing her emotional support dog, Kairo, to school with her about twice a week since October.
"For myself and the students, life can be stressful and I thought bringing him would help alleviate some of that," Hamilton said. "We could build a community around him, in a way."
Kairo often walks around the class, allowing students to play with, hold, pet, and even walk him. Many of Hamilton's students are thrilled to have extra emotional support at school.
"It's really nice having an animal in the class, especially if I am having a bad day," said junior Jacqueline Holden, who is in Hamilton's sociology class.
When Hamilton first brought Kairo to school, many students' interests were piqued because other classes often don't offer this type of support.
"I was in love, just like the rest of our class," junior Kelly Kyutoku said of Kairo's introduction into their class. "Everyone was so excited that day."
But before being able to bring Kairo to school, Hamilton first had to get permission from parents, Principal Megan Keefer, and the school district.
Teachers aren't the only ones bringing dogs to school. Some of Cal's counselors have started doing the same.
Counselor Lisa Olson has brought to campus her dog, Jaspar, who serves as a therapy animal. Jasper often makes appearances on minimum days, during finals week, and for special events in the wellness center.
In the future, Olson hopes to institute "First Furry Friday," so dogs can be brought in to help relieve some of the anxiety that students may feel, similar to before finals week.
First Furry Friday, an idea which came from a parent's suggestion, would be the first Friday of every month.
"[My hope is] that he would just bring joy to people and that he would calm people down and distract them from their stress and worries," Olson said.
School psychologist Wendy Isaacs also frequently brings her dog, Maybelle, so her therapy animal can possibly make a student's day.
Before bringing Maybelle into school, Isaacs first had to get permission from Keefer.
"Maybelle and I are always met with a huge smile when I walk her down the hallways," junior Melody Vaughan said.
Since her freshman year, Vaughan has been walking Maybelle every Friday morning in front of the main building.
Christopher George, the district's director of instructional services and communications, said in a press conference with The Californian that he believes staff members seem to be doing this because they're trying to whatever they can to look out for students.
"But there's also a liability and safety issue," George
Some students are allergic to dogs, which can make bringing pets to school problematic. To avoid this liability, some of the animals like Kairo are hypoallergenic.
Before allowing a staff member bring a dog on campus, the district also needs to make sure that a it doesn't bite, is well trained, and is safe for students to be around.
But, the school does allow pets because these animals help relieve some of the stress that students feel, as well as promote a more lively school environment.
Leave a Comment
About the Contributors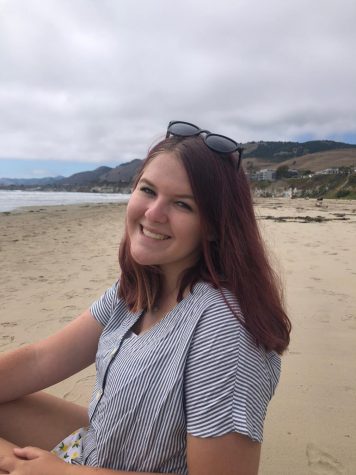 Emmy Burrus, Co Editor-in-Chief
Emmy Burrus is a senior at California High School, and is entering her third year of being a part of the Californian staff as Co Editor-in-Chief. Last...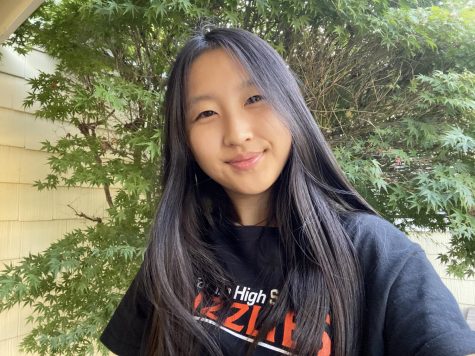 Christine Oh, Co Editor-in-Chief
Senior Christine Oh and third-year newspaper student is thrilled to serve as co-Editor in Chief for The Californian. She loves to travel, meet new people,...