'Little Women' makes its mark
"Little Women," the American classic by Louisa May Alcott, was brought to the screen this past Christmas and has won critical acclaim.
With a 95 percent rating on Rotten Tomatoes and six Oscar Nominations, the film is being recognized for its artful mastery.
The movie has a stellar cast  with Academy Award nominees Saoirse Ronan and Timothée Chalamet, along with Emma Watson, Florence Pugh, and Laura Dern.
Ronan has been nominated for Best Actress for her portrayal of Jo March, an aspiring writer who refuses to stick to conventional social norms.
Despite taking place during the Civil War, Ronan puts her own twist to Jo's character with a timeless energy that makes her so relevant today. She artfully portrays Jo as a woman who knows there's more to female notions. Jo's stubbornness and fight against female gender norms inspires the audience while making them chuckle at the same time.
Chalamet played the March sisters' neighbor, Laurie. The actor was certainly captivating, but did not receive a nomination for best supporting actor. Chalamet is known for being the youngest male recipient of the Best Actor nomination since Mick Rooney in 1944.  At age 22, he was nominated as Best Actor for the renowned film "Call Me By Your Name."
The phenomenal chemistry between Ronan and Chalamet is evident. The two previously worked together under director Greta Gerwig in "Lady Bird," in which they played each other's love interests. "Lady Bird" earned five Oscar nominations in 2018, one for Ronan for Best Actress. For those who love comedy mixed with deep acting, "Lady Bird" is a must see.
Ronan and Chalamet's spectacular acting and stark chemistry are likely the reasons director Gerwig brought them together once again for "Little Women." They are pratically the Kate Winslet and Leonardo DiCaprio of our generation.
The epitome of Ronan's and Chalamet's acting capabilities are best showcased through the classic scene where Laurie ardently professes his love for Jo among the green rolling hills.
"Watching the two of you on screen together, it's just like you hurl every cell out. It's so beautiful," Laura Dern said to Ronan and Chalamet on Vanity Fair's "Little Women" episode of "Notes on a Scene."
Dern plays the sweet and loving Marmee, mother to the March sisters. She was nominated for Best Supporting Actress this year for her performance in "Marriage Story."
Although the acting was a significant part of the film's constitution, the beautifully crafted film ultimately comes down to Gerwig. As a huge fan of the novel, Gerwig put careful thought into every bit of the scenes.
"The details of character is what helps me believe in the world that we're making," Gerwig said on Vanity Fair. "I hope some nerdy lady will watch it 20 times and pick up on all this stuff. I want them to have lots of goodies."
Gerwig infuses vitality into the film by specifically choreographing the actors to have overlapping dialogue while keeping the film controlled. She captures life by making the scenes of the film simplistic yet deep with careful meaning.
The famous words of Jo March states, "Women, they have minds, and they have souls, as well as hearts. And they've got ambition, and they've got talent, as well as beauty."
"Little Women" is a timeless classic that will  forever remind women they can make their own way in the world.
About the Contributor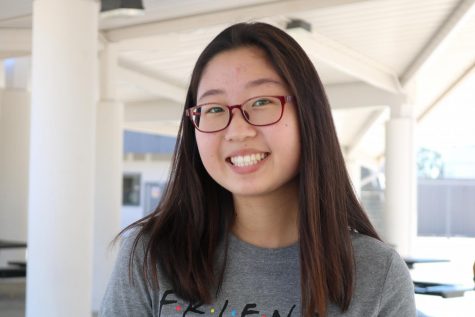 Jeana Lee, Staff Writer, Photographer
Jeana is starting out newspaper this year as a reporter and photographer. She's very excited to finally take this class as a senior. Journalism is something...