Pin Pals club gives back to the bay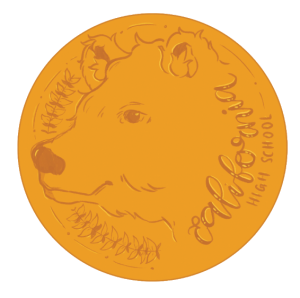 Seniors Riya Belani and Clarissa Mendoza have made a lasting impact not only on Cal High, but on Bay Area communities and beyond, through their club Pin Pals. 
Pin Pals is an organization that the two seniors started at Cal during their sophomore year. The club provides an opportunity for students to give back to the community using their talents and creativity by designing and selling pins for various causes. 
"We thought it'd be fun to incorporate different aspects of giving back, such as with artwork on the pins," Belani said. "It's like a physical thing you can buy, like an incentive to donate.''
Every year, Pin Pals works with a few local organizations by selling pins and donating the profits. The club has worked with Shepherd's Gate, Open Heart Kitchen, and East Bay Society for the Prevention of Cruelty to Animals (SPCA) in the past. 
This year, they are working with Habitat for Humanity, an organization that builds affordable housing. 
The pins are designed by Cal students who submit their designs to the Pin Pals officers. Then, club members vote on final pin designs.
Aside from selling Habitat for Humanity pins designed by students, the club is also selling 100 Saugus High School pins for $2 this year. PE teacher Sheridan Kautzmann is an alumna of the Santa Clarita school in Southern California, which experienced a school shooting in November.
Two students and the 16-yearold male shooter were killed during the Nov. 14 incident.
"That school went through some really hard times with the shooting," Belani said. "So even though it's not our immediate community, we just wanted to help our extended family down in Southern California." 
Pin Pals sells most pins for $1, but they must find creative ways to sell them, otherwise, they would struggle to profit by only selling their pins at Cal.
"You'd think with almost 3,000 kids at school it would be really easy to sell pins," Belani said. "It's a lot harder."
Fortunately, Belani and Mendoza were able to find various opportunities to sell their pins to the Cal community, but also to people across the Bay Area. 
Last semester, Belani and Mendoza had the opportunity to sell student-designed pins at a youth-led art show in San Francisco. More locally, the Pin Pals have held a booth at the San Ramon Farmers Market, where they always make a decent profit. 
Aside from selling pins, the organization aids the community in many other ways. Last semester, Pin Pals organized the Red Bag Initiative. 
"The event was to sort through the red safety bags for a shelter who could potentially use the products versus throwing them away," junior Cleo Pollinger said. "I had a fun time sorting through emergency equipment while hanging out with some friends."
These bags were then donated to the SAVE Emergency Shelter in Fremont, a domestic violence shelter for women and children who have been victims of domestic abuse. 
"I thought it was cool to see students working together to put together those bags," Mendoza said. 
Mendoza initially believed running a club would be  easy. But running an active club requires a lot of initiative and effort, on top of doing schoolwork and extracurriculars.
"It's like if we're not here each week and making it happen, it doesn't happen," Mendoza said. "You have to be that energy that gets members to be involved."
It may be easy to assume that there is a lot of adult supervision and assistance, but from cold-calling to finding organizations to selling pins and delivering emergency kits, the officers do the heavy lifting. 
"I admire their tenacity and organization. It's truly a student-run club," math teacher and Pin Pals adviser Bob Allen said. "It's all an adviser could ever ask for."
There are many obstacles that Belani and Mendoza have run into even from the very beginning of the process.
"A lot of organizations don't really want to work with us," Belani said. "It takes a lot of research and calling and hopefully, someone will call back."
Belani and Mendoza, who are graduating this year, have worked hard for three years in order to make Pin Pals what it is today. Their wish is for the club's service to continue at Cal even after they leave. 
If people are interested, they'd like shadow officers who will see how things are run in hopes of taking over in the next school year. If you're considering joining, make sure to drop by Room 213 during lunch on Tuesdays for a Pin Pals meeting.
About the Contributors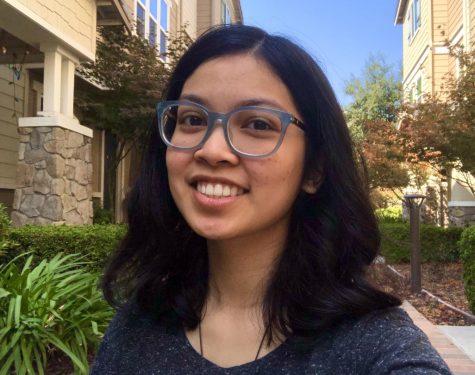 Angela Deanne Paloma, Co News Editor
Angela Deanne Paloma is excited to spend her senior year and her second year in the Californian as a News Editor. Aside from journalism, she has a great...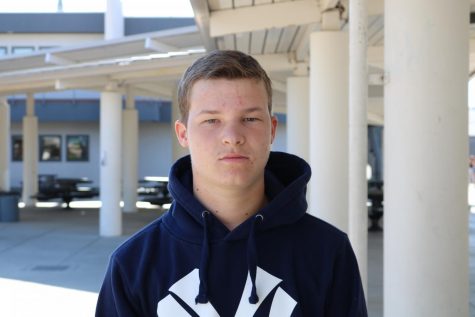 Ben Olson, Photographer, Staff Writer
Ben Olson is a senior at Cal High, and is entering his second year in the Californian. Ben is a photographer and sports writer for the paper. He has a...